EPITAN 95
EPITAN 95
Epoxy Tank Coating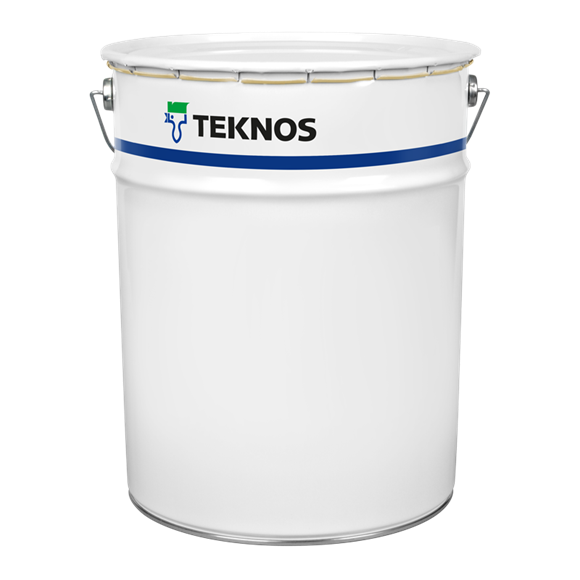 Corrosion protective
2-component
Solvent-borne
DTM (direct-to-metal)
Primer
Ecological, modified epoxy paint, thixotropic, low solvent content, cured with amines.
For protection of inside linings of potable and industrial water tanks.
High gloss, hard coating with good adhesion to surfaces and resistant to mechanical factors. Coatings resistant to water, wine, beer, fruit juices, must, fat and edible oils. Coating resistant to methyl isobutyl ketone, xylene, citric acid, diluted and concentrated alkali solutions, demi water and vegetable oil.
Technical data sheet
Safety data sheet
| | |
| --- | --- |
| Solids | abt. 90 % by volume |
| Total mass of solids | abt. 1560 g/l |
| Volatile organic compound (VOC) | abt. 100 g/l |
| Pot life | 30 min (+23 °C) |
| Mixing ratio | 100:47 by volume (comp. A : comp. B) |
| Hardener | Comp. B: EPITAN 95 UTWARDZACZ |
| Drying time – dust free | after 4 h |
| Drying time – touch dry | after 18 h |
| Drying time – fully cured | after 7 days |
| Thinner | Not needed. In exceptional circumstances use TEKNOSOLV 6060 |
| Clean up | TEKNOSOLV 9506 |