TEKNOFLOOR 300F
TEKNOFLOOR 300F
Epoxy varnish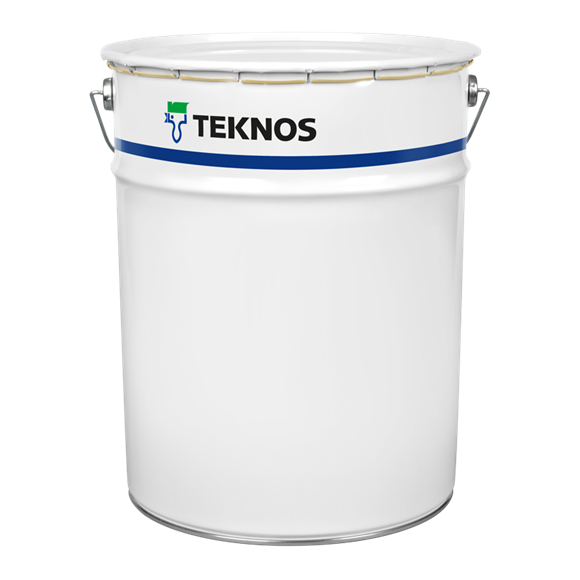 TEKNOFLOOR 300F is a solvent-free, two-pack epoxy varnish for concrete floors.
TEKNOFLOOR 300F is used for priming under epoxy coatings and flooring compositions and colour sand mortars. When filled with sand, the varnish can be used for repairing of concrete floors and rounding off the corners. It is also suitable for finishing if a thick varnish coat is required.
TEKNOFLOOR 300F is resistant to abrasion and chemicals. Diluted varnish penetrates into the pores of the concrete so sealing the surface and ensuring good adhesion to the substrate. NOTE! The colour of the varnish may change on objects exposed to sunlight. The product has CE approval for protection of concrete structures. TEKNOFLOOR 300F is suitable for use in food preparation and packaging environments (Smithers Rapra, Certificate Number GC0071).
Technical data sheet
Safety data sheet
Other product specific documents
| | |
| --- | --- |
| Solids | abt. 100 % by volume |
| Total mass of solids | abt. 1100 g/l |
| Volatile organic compound (VOC) | abt. 0 g/l |
| Pot life | 10 min. (+23 °C) |
| Mixing ratio | 2:1 by volume (comp. A : comp. B) |
| Hardener | Comp. B: TEKNOFLOOR HARDENER 300H |
| Gloss | Full gloss |
| Drying time – fit for light traffic | after 16 h |
| Thinner | TEKNOSOLV 9506 or TEKNOSOLV 9515 |
| Clean up | TEKNOSOLV 9506 or TEKNOSOLV 9515 |
| Approvals & certificates | CE marking,Smithers Rapra |