Collaboration for sustainable solutions
"Sustainability is an integral component of our company philosophy, therefore we are proud to be able to document our sustainable initiatives with a Cradle-to-Cradle certification," says Peer Leth, managing director of Troldtekt A/S.
The Danish company, based in Tranbjerg near Aarhus, manufactures acoustic panels which are 100% made of the natural raw materials wood and cement. They are installed as ceiling and wall panelling in schools, kindergartens, swimming pools, concert and event rooms, commercial and industrial buildings, and also private residences. The advantages are compelling: excellent sound absorption, pollutant-free, breathable, and flame resistant.
Troldtekt panels are also successful outside Denmark and a significant share of production is now exported. The most important export countries are Germany, the Netherlands, Switzerland, Norway and Great Britain. The company recently expanded the production capacity in Denmark, and founded a subsidiary in Hamburg.

High sustainability standards
Troldtekt has long placed great value on environmental friendliness and sustainability. This can be seen in the FSC® and PEFC certification, documented contribution of Troldtekt products to sustainable construction certifications such as LEED, BREEAM and DGNB, and the environmental award of the Danish construction industry, which Troldtekt was awarded in 2010. In October 2014 Troldtekt received the CSR Strategy Award of the Danish CSR Foundation for making sustainability the focal point of their business strategy.
The design concept Cradle-to-Cradle plays a particularly important role. Its central idea is that the materials used should not end up as garbage after the end of the product life cycle, but rather become raw materials again in a closed metabolic cycle. "When we first started working with the Cradleto-Cradle principles we thought of it as an environmental label," says Troldtekt Managing Director Peer Leth. "But then we saw the opportunities that the concept offers us to develop even further. It creates transparency and trust in our company and our products. Today Cradle-to-Cradle is an integral component of our strategy." That's why Troldtekt has entered into cooperation with Vugge til Vugge Denmark and created a roadmap with goals and projects until 2022. With the latest certification in February, Troldtekt improved from silver to gold in many categories, exceeding many of the current objectives already. Troldtekt expect to achieve certification at gold level in 2017 and to reach platinum level in some categories by 2022.
Sustainability in the coating
The Cradle-to-Cradle certification was also a challenge for the coating. "The C2C concept places high demands on the raw materials which we use for our products," explains Peer Leth. "Successful certification is only possible in close and trusting cooperation with our suppliers."
Troldtekt has been relying on Teknos for more than 20 years. A key product used for their panels is the Teknos Ceiling Paint 7344-20, which was specially developed for coating cement-bonded wood wool. Troldtekt and Teknos R&D departments worked closely together to meet the high C2C requirements. Teknos scrutinised the entire recipe of the ceiling paint and exchanged raw materials. The result is an even more sustainable and environmentally-friendly recipe, which is in accordance with the high requirements of the Cradle-to-Cradle concept.
Joint development
In the end it's not just the environment that profits from cooperation, but also both parties. "The Cradle-to-Cradle project is an opportunity for all participants," says Peer Leth. "It makes both us and our suppliers stronger in the competition for responsible, future-oriented solutions." This is confirmed by Tine Kokholm, Group Environmental Manager at Teknos. "The sustainability of products and processes plays an increasingly important role, and we are constantly working on improving ourselves and our products. This includes finding the right solution for our customers' special requirements together. The Cradle-to-Cradle certification at Troldtekt is a good example of what this looks like in practice."
www.troldtekt.dk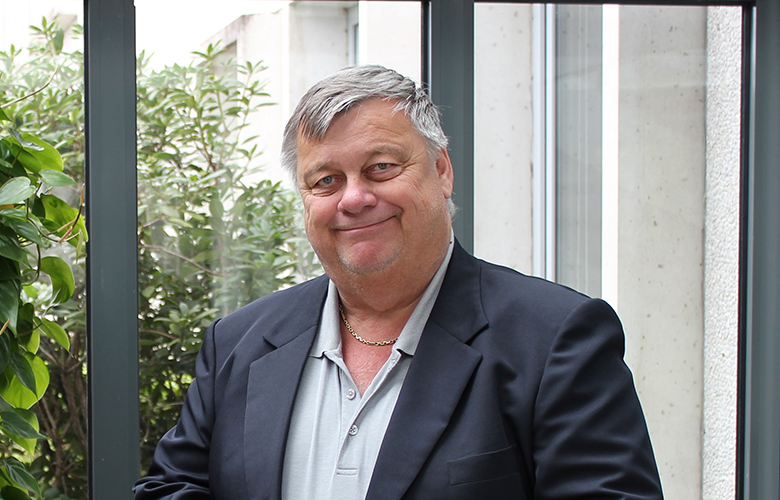 Would you like to know more?
Henrik Hansen
Group Commerical Director
henrik.hansen[@]teknos.com

ASK A QUESTION