ANTISTAIN AQUA 5300-20
ANTISTAIN AQUA 5300-20
Primer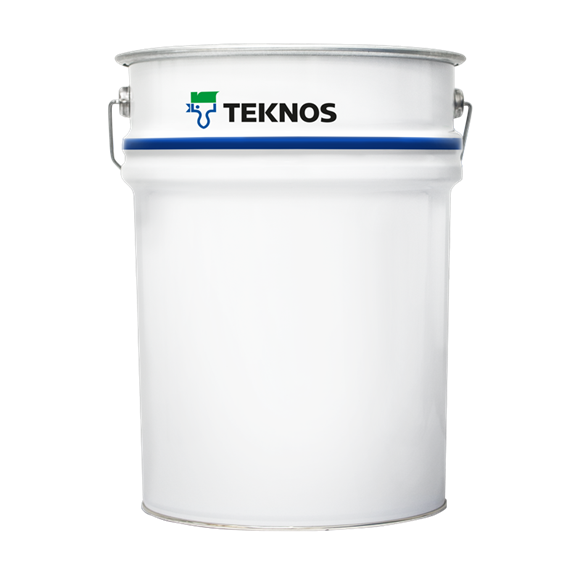 ANTISTAIN AQUA 5300-20, a two-component water-borne primer for new wood designated for exterior use such as windows and doors.
ANTISTAIN AQUA 5300-20 can be applied by Flowcoat and Dipping or by Airmix and Airless spraying systems either by hand or in automated spraying facilities. ANTISTAIN AQUA 5300-20 will typically be applied on softwood, which has been pretreated with a Wood Preservative.
ANTISTAIN AQUA 5300-20 minimises yellowing from knots and softwood with a large amount of heartwood.
Surface preparation
The wood must be free from wood dust and contamination. The moisture content of the wood should be approx. 13% and should not exceed 15%. Pretreatment is required for wood substrates not meeting Durability Class 3, EN 350:2016. Teknos has a range of preservative products meeting the requirements of EN 599-1, please contact Teknos for further guidance.
Application conditions
MIXING RATIO (A:B): 2.1:1 parts by volume MIXING RATIO (A:B): 2.6:1 parts by weight After adding Comp. B the product is stirred with mechanical stirring equipment and the mixture rests for 10 min., then stir again. SPRAY APPLICATION: Wet film range 150-200 µm FLOW COAT / DIPPING: Wet film range 75-100 µm Optimum temperature for products and surroundings: +18°C - +22°C. Optimum relative air humidity: Approx. 50%.
Storage
Storage temperature is +5°C - +30°C. Shelf life in unopened containers: See "Best before date" on the label. Keep containers tightly closed after use.
| | |
| --- | --- |
| Volatile organic compound (VOC) | abt. 29 g/l |
| Pot life | 8 h (+23 °C) |
| Pot life, +23°C | SPRAY APPLICATION: 8 годин. FLOW COAT/DIPPING: When working with flow coat it is important to work according to the following guideline. a. After filling liquid into the flow coat it is only possible to produce for 5 days. On day 5 the flow coat must be emptied, cleaned and possible liquid surplus must be discarded. b. By possible production stop during a production period of 5 days, the liquid can only stay in the flow coat for maximum 3 days. If the 3 days are exceeded the flow coat must be emptied, cleaned and possible liquid surplus must be discarded. |
| Mixing ratio | 2,1:1 by volume (comp. A : comp. B) |
| Hardener | Comp. B: HARDENER 7531-20 |
| Thinner | Water. Max. 40%. FLOW COAT / DIPPING: After adding Comp. B the product is adjusted with water to a viscosity of 13-14 s in DIN cup 4. It might be necessary to adjust with water and anti-foam agent during the process. Due to evaporation, the solid content of the liquid must be adjusted with water regularly. |
| Clean up | Water. |
| Colours | White. |
| Packages | Available in a range of standard pack sizes. |
| Safety markings | See safety data sheet. |