TEKNOROAD 2200
TEKNOROAD 2200
Road marking compound (cold plastic)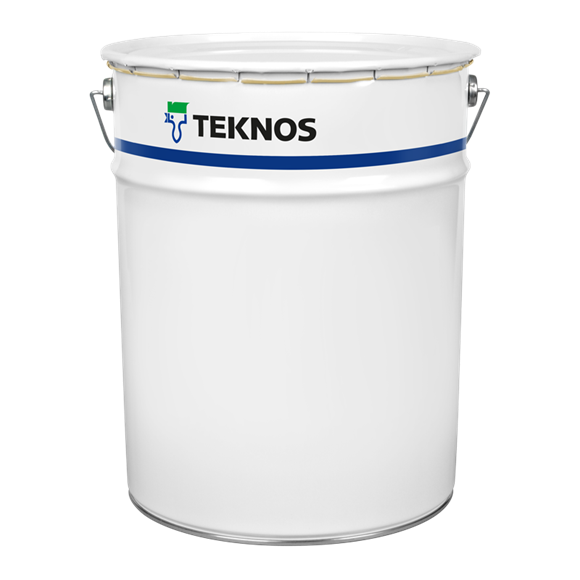 TEKNOROAD 2200 road marking compound is a two-component, fast-curing and solvent-free product.
TEKNOROAD 2200 is used to produce permanent markings (e.g. white lines, borderlines, guiding arrows and crossing marking) on roads, streets, car parks, airports, and other areas where guiding markings for traffic are needed.
TEKNOROAD 2200 is used to produce 2 to 4 mm thick permanent markings, that have very good resistance against traffic abrasion, weather and moisture. The product adheres very well to asphalt and old road markings. It resists short-term petrol and oil strain but not solvents. If needed, reflective glass beads can be strewn on the coating. To increase durability and skid resistance, clean white or colourless crushed glass or limestone can alternatively be strewn on the coating. The coating can be applied mainly with a trowel or draw box.
Technical data sheet
Other product specific documents
| | |
| --- | --- |
| Solids | abt. 100 % by volume |
| Total mass of solids | abt. 2200 g/l |
| Volatile organic compound (VOC) | abt. 0 g/l |
| Pot life | 10 min (+23 °C) |
| Mixing ratio | 9:0,1 by volume (comp. A : comp. B) |
| Hardener | Comp. B: TEKNOROAD HARDENER 2000 |
| Gloss | Semi-matt |
| Drying time – fit for light traffic | after 20 - 30 min |
| Thinner | TEKNOROAD 2200 is not allowed to be diluted with any thinner. |
| Clean up | TEKNOSOLV 4039 or TEKNOSOLV 9514 |