TEKNOL 1881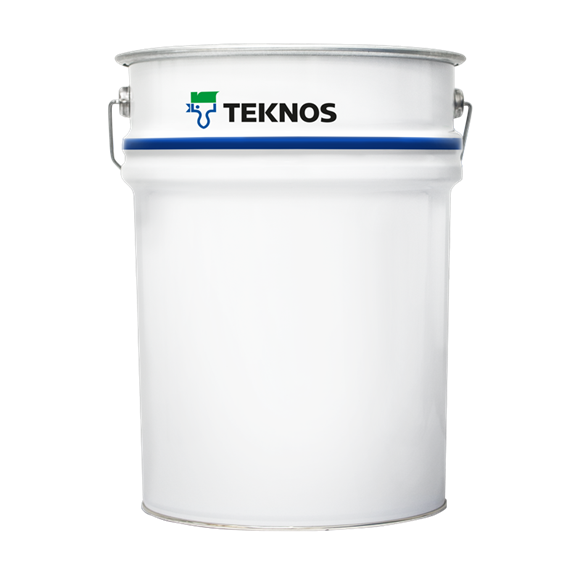 TEKNOL 1881 is a water-borne alkyd primer.
Use: Industrial priming of wooden facade boards and prefabricated units for wooden houses. Protects the wood until it is top coated at the building site or in the factory. The top coating should, however, be done as soon as possible, the next summer at the latest. Can be top coated with both dispersion and oil paints. Before using the product, the manufacturer should be contacted to check the suitability of the product for the object in question.
Surface preparation
The surface must be clean and dry. The moisture content of the wood is to be below 20%.
Application
Stir thoroughly before use.
Application conditions
During the application and drying period the temperature of the ambient air, the surface and the product shall be above +5°C and the relative air humidity below 80%.
Storage
Must not freeze. The best storage temperature is +10°C - +25°C.
| | |
| --- | --- |
| Volatile organic compound (VOC) | abt. 21 g/l |
| Gloss | Matt |
| Tinting system | Teknomix |
| Drying time – touch dry | 1 h |
| Drying time - overcoatable | 2 - 3 d |
| Thinner | Water. |
| Clean up | Water. |
| Safety markings | See safety data sheet. NOTE! Because of the danger of spontaneous combustion, any waste from the product, spray mist and soiled rags etc. are to be kept in a fire-proof place in air-tight containers. Immersion in water is also recommended. |
| Gloss value | 00005 |