OLIKOR FC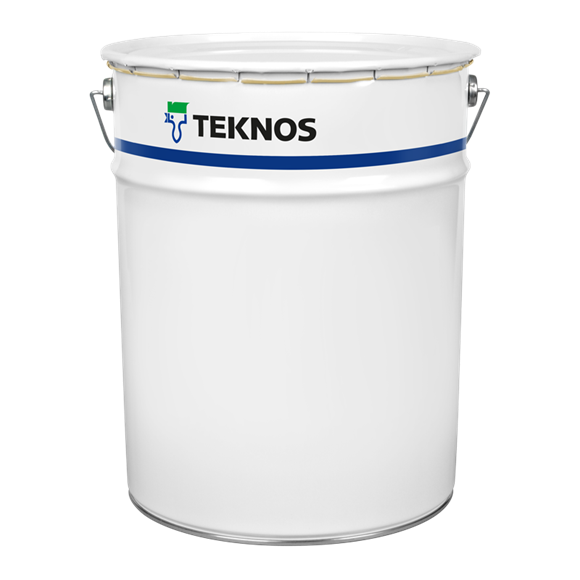 Corrosion protective
1-component
Solvent-borne
Primer
OLIKOR FC is a fast drying anticorrosive primer based on alkyd resin pigmented with zinc phosphate. Coating machanically resistant, with excellent adhesion to substrate.
As general purpose primer for steel constructions exploited in marine, urban and industrial atmosphere. It is used as an anticorrosive paint in painting system with top-coat.
Surface preparation
Before cleaning of surface, it is recommended to wash it with water with addition of OLICLEAN 123 and then rinse with fresh water. STEEL SURFACES: The surface to be treated must be dry, salt-, grease- and dust-free, cleaned to the degree of cleanliness according to ISO 8501-1 at least St 3.
Application
Stir thoroughly before use. Apply by airless spray or brush. Suitable airless nozzle size 0.013 - 0.017". Additional instructive information for surface preparation can be found in standards EN ISO 12944-4 and ISO 8501-2.
Application conditions
The surface to be treated must be dry. During the application and drying period the temperature of the ambient air, the surface and the product shall be above +5°C and the relative air humidity below 80%. Additionally, the temperature of the surface to be treated and the product must be at least +3°C above the dew point of the ambient air. Adequate ventilation during application and drying period is recommended.
Storage
The storage stability is shown on the label. Store in a cool place and in tightly closed containers.
| | |
| --- | --- |
| Total mass of solids | abt. 800 g/l |
| Volatile organic compound (VOC) | abt. 450 g/l |
| Gloss | Matt |
| Practical spreading rate | The values depend on the application technique, surface conditions, overspray, etc. |
| Drying time – dust free | after 1,5 h |
| Drying time – touch dry | after 3 h |
| Thinner | TEKNOSOLV 724 |
| Clean up | TEKNOSOLV 724 |
| Colours | TO-250 red oxide, TO-850 aluminium |
| Safety markings | See safety data sheet. |