INFRALIT Deco - A unique service for the designers of metal surfaces
In addition to the protective and anti-corrosion properties, the aesthetic features of paints have gained importance within industrial coatings. Different shades and effects can often be employed to boost the added value of a project.
A unique service concept developed by Teknos, INFRALIT Deco, has been created to ease the design of surface treatment for metal structures. As a designer, you can now order sample plates of any RAL Classic solid colour of your choice with three different bonded metallic effects: pearlescent (P), coarse aluminium (C) and fine aluminium (F).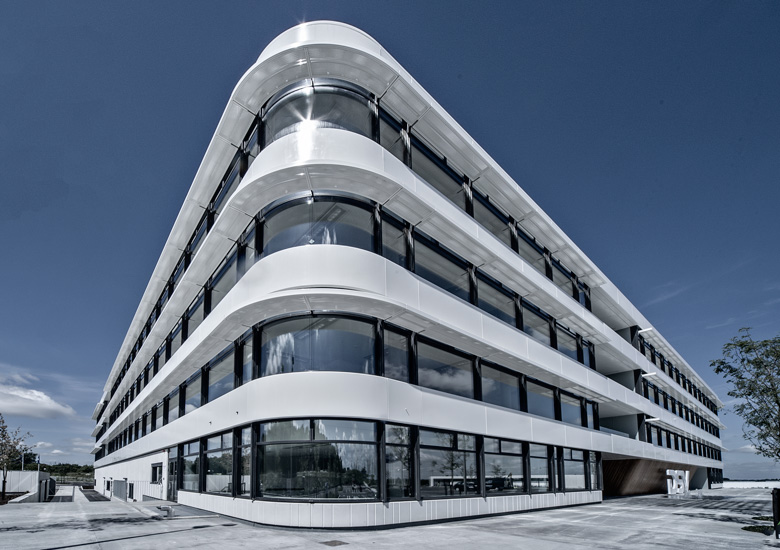 The best part of our new service is that the time of delivery for powder coating with a bonded metallic effect has been reduced. Delivery is now available within just one week from the receipt of the powder coatings order - a significant reduction from the traditional six to eight weeks. Swift delivery is also available for small paint batches.
This means you gain significant savings in terms of both time and money, and it gives you more freedom of choice in colour selection. For example, these powder coatings can be ordered one carton at a time, so implementation of the smallest of projects is easy.
INFRALIT Deco metallic effects are weatherproof, high-quality, polyester powder coatings with GSB and Qualicoat approval, and are part of the INFRALIT PE 8350 series.
INFRALIT PE 8350 Polyester Powder Coating

Excellent weather resistance
GSB and Qualicoat approval
All RAL classic colors in three differently bonded metallic effects: pearlescent (P), coarse aluminum (C) and fine aluminum (F)
Semi-gloss
Short delivery time
Delivery possible as 20 kg boxes