TEKNOL 1830-00
TEKNOL 1830-00
Water-borne primer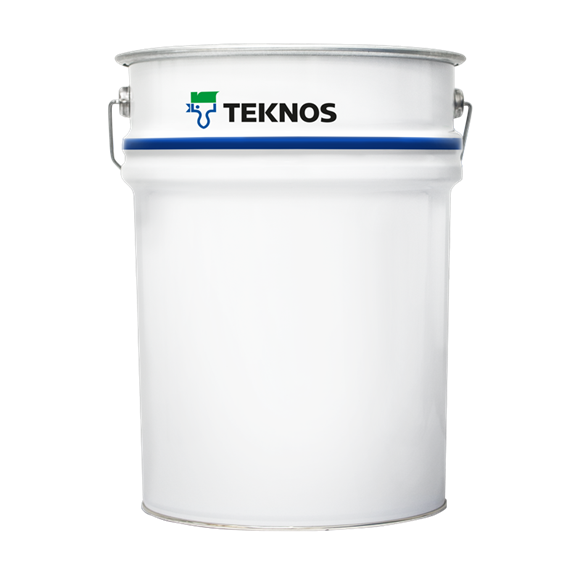 Industrial priming of exterior wooden and prefabricated units for wooden houses. This coating may be used on timber which has been FR impregnated with phosphorous-based fire retardant formulations. The coating product itself does not hold any fire-retardant properties. Consult the manufacturer before using the product, to check the suitability of the product for the object in question. FR impregnations are very different from FR coatings. Teknos does not hold test evidence or documentation to support the use of this product over FR impregnation treatment or treated substrates. Consequently, Teknos disclaims any liability to aesthetic, performance and weathering properties of the product if used over FR impregnated treated timber
Protects timber until the topcoat is applied at the construction site or at factory coating facility. The topcoat should be applied as soon as possible, at the latest during the first summer.
Surface preparation
The surface to be treated must be dry, clean, and free from dust. The moisture content of the wood should be approx. 13% and should not exceed 15%.
Application conditions
Stir thoroughly before use. During the application and drying period the temperature of the ambient air, the surface and the product shall be above +5°C and the relative air humidity below 80%.
Storage
The storage stability is shown on the label. Store in a tightly closed container. The best storage temperature is +10°C - +25°C. Must not freeze.
| | |
| --- | --- |
| Volatile organic compound (VOC) | abt. 7 g/l |
| Gloss | Matt |
| Tinting system | Teknocolor;Teknomix |
| Theoretical spreading rate | Translucent: 8 m²/l (wet film 130 g/m², dry film 23 µm) Opaque: 10 m²/l (wet film 110 g/m², dry film 30 µm) |
| Thinner | Water. |
| Clean up | Water. |
| Colours | Translucent and opaque. |
| Packages | Available in a range of standard pack sizes. |
| Safety markings | See safety data sheet. |