TEKNODUR 0290
TEKNODUR 0290
Polyurethane top coating paint and varnish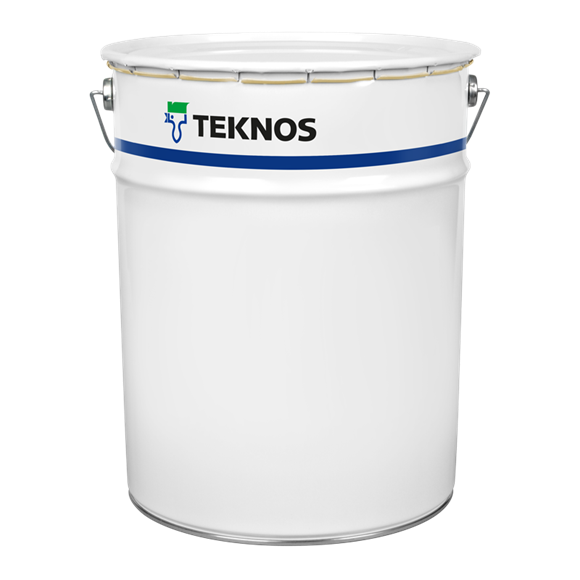 UV resistant
2-component
Solvent-borne
Topcoat
TEKNODUR 0290 is a two-pack polyurethane top coat. The hardener is an aliphatic isocyanate resin.
Used as top coat in TEKNODUR Polyurethane Coating Systems on steel and metal. Especially suited for painting vehicles and other transportation equipment.
TEKNODUR 0290 produces a high gloss, UV-resistant film with good mechanical and weather resistance. Varnishing with TEKNODUR 0290 Polyurethane Varnish is recommended when the topcoat is required to have excellent gloss and colour retention. The paint comes up to the specifications of Swedish Standard SS 185203.
| | |
| --- | --- |
| Solids | abt. 50 % by volume |
| Total mass of solids | abt. 650 g/l |
| Volatile organic compound (VOC) | abt. 470 g/l |
| Pot life | 6 h (+23 °C) |
| Mixing ratio | 4:1 by volume (comp. A : comp. B) |
| Hardener | Comp. B: TEKNODUR HARDENER 0100/0200 |
| Gloss | Gloss |
| Tinting system | Teknotint |
| Drying time – dust free | 1 h |
| Drying time – touch dry | 6 h |
| Thinner | Standard thinners: TEKNOSOLV 9526 or TEKNOSOLV 6220 |
| Clean up | TEKNOCLEAN 6496 |
| Approvals & certificates | SS 185203 |
| Gloss value | 90- |