COLOUR SAMPLE
COLOUR SAMPLE
Colour sample for colour testing and inspiration for your home.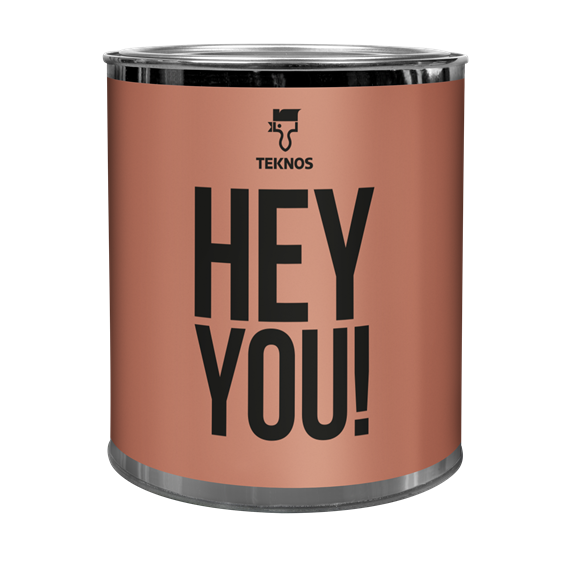 Colour sample is available in 105 standard interior shades from Teknos Colour Your Story - Collection. These samples give you possibility to choose the right colour for your home with confidence.
Colour sample contains water-borne matt interior paint. With the contents of one can it is possible to paint approx. 1 m² once. We recommend, that the test surface is painted twice, so the colour accuracy is as close to the actual result as possible. It is convenient to try the paint on a separate board or e.g. cardboard, so the painted surface can also be moved around. After deciding the colour, choose the paint according to the object and surface. Please note, that colour appearance may differ due to different gloss of paint.
Surface preparation
The surface must be clean and dry.
Application
Stir thoroughly before use.
Application conditions
The surface to be treated has to be dry. During the application and drying period the temperature of the ambient air, the surface and the product shall be above +5°C and the relative air humidity below 80%. Good ventilation during the application and drying period quickens the drying process.
| | |
| --- | --- |
| Solids | abt. 39 % by volume |
| Volatile organic compound (VOC) | EU VOC limit value (kat A/a): 30 g/l. The product's VOC: max. 30 g/l. |
| Gloss | Matt |
| Theoretical spreading rate | 8 m²/l |
| Density | abt. 1.3 g/ml |
| Drying time – dust free | ½ h |
| Clean up | Warm water and RENSA BRUSH brush cleaner. Wash the equipment immediately after use. |
| Colours | 105 standard colours |
| Packages | 0.125 l. |
| Safety markings | See safety data sheet. |
| Approvals & certificates | M1 classification |
| Gloss value | 6- 8 |