TEKNOPOX PRIMER 87-00 MIOX
TEKNOPOX PRIMER 87-00 MIOX
Epoxy Primer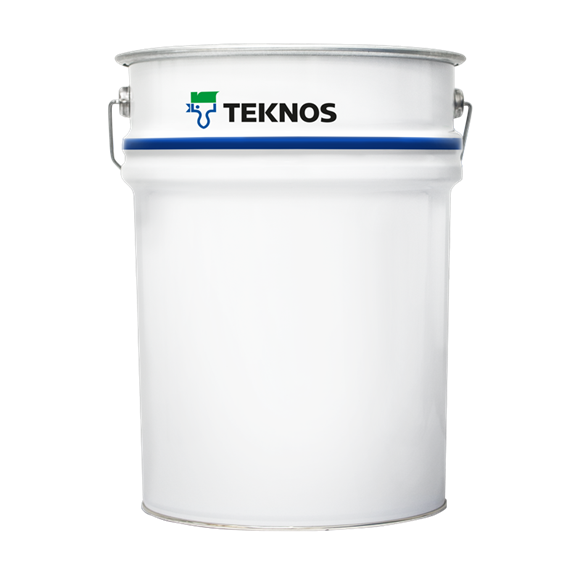 Corrosion protective
2-component
Solvent-borne
Intermediate
Primer
TEKNOPOX PRIMER 87-00 MIOX is a MIO pigmented, thixotropic, high solid, epoxy primer, cured in temperatures above -10ºC.
The paint is used for priming of steel or concrete constructions operating in sea, coastal and industrial environment; for priming steel, cast iron or concrete constructions exposed to destructive mechanical factors.
The semi-matt, hard coating, with good adhesion to surfaces and resistant to mechanical factors. The coating resistant to atmospheric conditions. Exposed to direct sun radiation, the surface may chalk or change the shade.
| | |
| --- | --- |
| Solids | abt. 80 % by volume |
| Total mass of solids | abt. 1450 g/l |
| Volatile organic compound (VOC) | abt. 250 g/l |
| Pot life | 1,5 h (+23 °C) |
| Mixing ratio | 100:23 by volume (comp. A : comp. B) |
| Hardener | Comp. B: TEKNOPOX HARDENER 7377 |
| Drying time – dust free | after 45 min |
| Drying time – touch dry | after 2 h |
| Drying time – fully cured | after 5 days |
| Thinner | If needed (eg. thickening of product, application in lower temperature, application in lower dry film thickness) use TEKNOSOLV 9506 up to 15%. |
| Clean up | TEKNOSOLV 9506 |