TEKNOPOX PRIMER 60-00
TEKNOPOX PRIMER 60-00
Epoxy Primer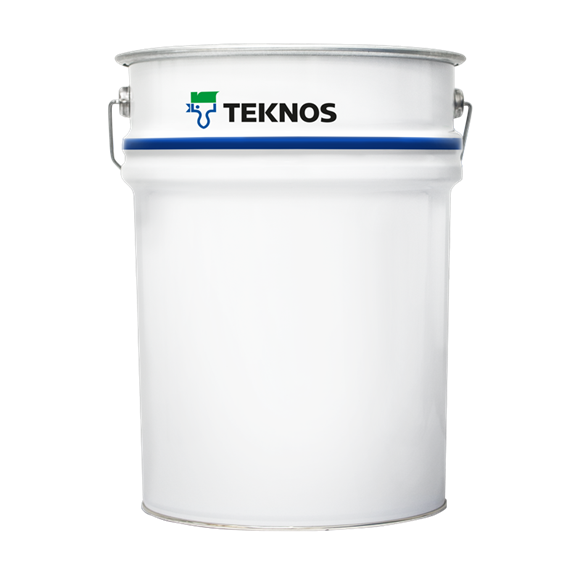 Corrosion protective
2-component
Solvent-borne
Intermediate
Primer
TEKNOPOX PRIMER 60-00 is a fast curing two-pack epoxy primer containing anticorrosive pigment - zinc phosphate. The product cures also in low temperatures (above -10ºC).
The paint is used as anticorrosive coating, primer or intermediate coat in epoxy or epoxy-polyurethane painting systems. It can be used for fast recoating with another layer. In inner conditions can be used as self-contained painting system.
The matt surface, mechanically resistant and well attached to subjects. The surface is resistant to atmospheric conditions. Exposed to direct sun radiation, the surface may chalk or change the shade.
Technical data sheet
Safety data sheet
| | |
| --- | --- |
| Solids | abt. 60 % by volume |
| Total mass of solids | abt. 1010 g/l |
| Volatile organic compound (VOC) | abt. 370 g/l |
| Pot life | 6 h (+23 °C) |
| Mixing ratio | 11:1 by volume (comp. A : comp. B) |
| Hardener | Comp. B: TEKNOPOX HARDENER 7460 |
| Gloss | Matt |
| Drying time – dust free | after 30 min |
| Drying time – touch dry | after 3 h 30 min |
| Drying time – fully cured | after 5 days |
| Thinner | Not needed. IF needed (eg. rise in viscosity) use TEKNOSOLV 9506. |
| Clean up | TEKNOSOLV 9506 |