INERTA 70 CAMOUFLAGE PAINT
INERTA 70 CAMOUFLAGE PAINT
Camouflage paint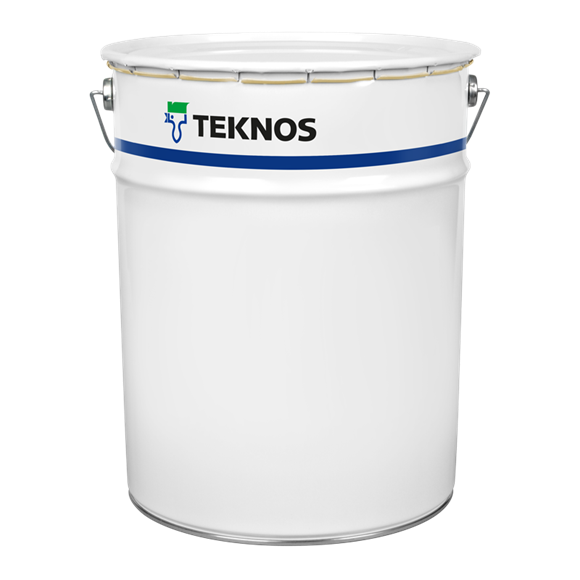 INERTA 70 is a polyurethane camouflage paint.
Used as topcoats in Camouflage Coating Systems. The paint contains special reflection properties.
Surface preparation
PRIMED SURFACES: Degrease and clean the dirt off. Dry the surfaces and clean off the dust and other foreign matter before painting. The surfaces are sanded if required. Additional instructive information for surface preparation can be found in standards EN ISO 12944-4 and ISO 8501-2.
Application
Take into consideration the pot life of the mixture when estimating the amount to be mixed at a time. Before application the base and hardener are mixed in right proportion. Stir thoroughly down to the bottom of the vessel. Inadequate stirring or incorrect mixing ratio results in imperfect curing and impaired film properties. Stir thoroughly before use. Apply by conventional spray or airless spray. Suitable airless nozzle size 0.011 - 0.015".
Application conditions
The surface to be treated has to be dry. During the application and drying period the temperature of the ambient air, the surface and the product shall be above +5°C and the relative air humidity below 80%.
Storage
The storage stability is shown on the label. Store in a cool place and in tightly closed containers.
| | |
| --- | --- |
| Total mass of solids | abt. 560 g/l |
| Volatile organic compound (VOC) | abt. 500 g/l |
| Pot life | 6 h (+23 °C) |
| Mixing ratio | 8:1 by volume (comp. A : comp. B) |
| Hardener | Comp. B: INERTA 70 HARDENER |
| Practical spreading rate | The values depend on the application technique, surface conditions, overspray, etc. |
| Drying time – dust free | 15 min (ISO 9117-3:2010) |
| Drying time – touch dry | 1 h (ISO 9117-5:2012) |
| Thinner | TEKNOSOLV 9521, TEKNOSOLV 9502. |
| Clean up | TEKNOCLEAN 6496 |
| Colours | Basic colours: AN11, AN22, AN33, AN44 PN11, PN33, PN44 RAL-1039-F9, RAL-6031-F9, RAL-6040-F9, RAL-8027-F9, RAL-9021-F9 Additional colours: According to customer needs. |
| Safety markings | See safety data sheet. |
| Approvals & certificates | Finnish Defence Force,WITI (Poland) |