INERTA 268
INERTA 268
Solvent Free Antistatic Epoxy Coating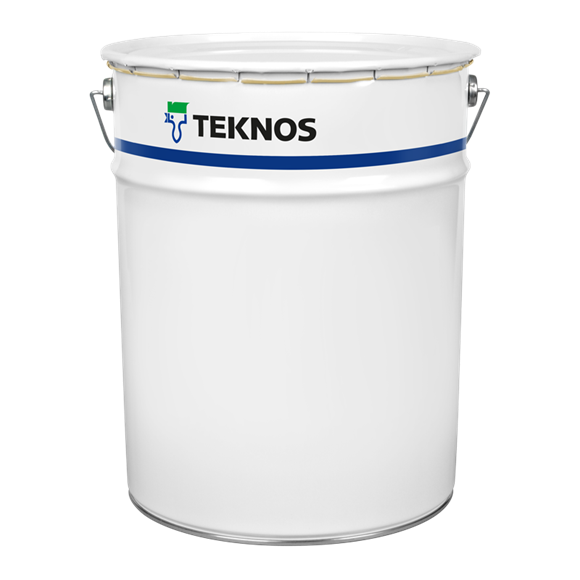 Chemical resistant
Conductive (ESD)
Corrosion protective
2-component
Solvent-borne
DTM (direct-to-metal)
Primer
INERTA 268 is a solvent free epoxy-based antistatic coating.
The coating is used for insides of steel tanks and pipelines that are used for storing flammable liquids, also in explosion danger zone. Used for inside surfaces of tanks and pipelines for liquids and loose products, which form with air explosive mixtures. For laminate constructions and any other non-conducting surfaces for antistatic finish.
INERTA 268 contains antielectrostatic pigments. Coatings surface resistivity ρS is <107W and leakage resistance RU is <106W. The coating meets the requirements of protection against static electricity according to: PN-E-05204:1994 p.2.1 d) and PN-E-05203 p.2.4.1, 2.4.2, 2.4.15. The coating fulfills the requirements of TRbF 401 standard. Coating with outstanding adhesion to steel, laminates and mineral surfaces. Coating resistant to water, diesel oil, petroleum, unleaded petrol, biofuel, aviation fuel, fatty acid methyl esters, isooctane, toluene and xylene.
| | |
| --- | --- |
| Solids | abt. 99 % by volume |
| Total mass of solids | abt. 1500 g/l |
| Volatile organic compound (VOC) | abt. 15 g/l |
| Pot life | 30 min (+23 °C) |
| Mixing ratio | 2,5:1 by volume (comp. A : comp. B) |
| Hardener | Comp. B: INERTA 268 HARDENER |
| Drying time – dust free | after 6 h |
| Drying time – touch dry | after 9 h |
| Drying time – fully cured | after 7 days |
| Thinner | Not recommended, if needed use TEKNOSOLV 564 |
| Clean up | TEKNOSOLV 025, TEKNOSOLV 564. Tools must be cleaned directly after use. Hardened material can be removed with use of mechanical treatment only. |