INERTA 165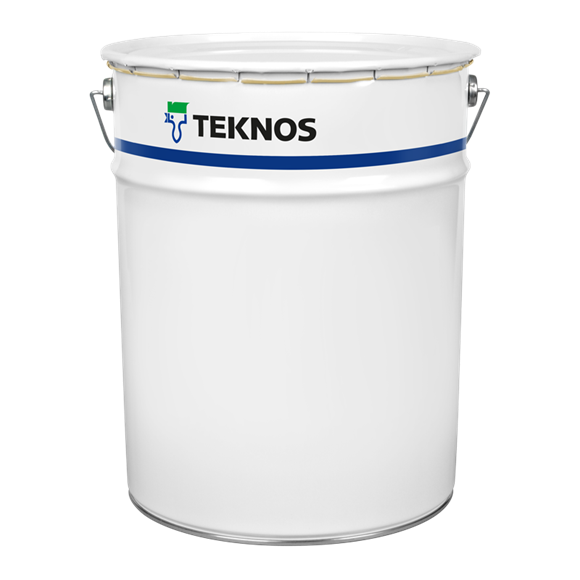 Corrosion protective
Wear resistant
2-component
Solvent-borne
Primer
INERTA 165 is a two-pack epoxy coating with low solvent content and based on liquid epoxy resin.
Used on steel in Epoxy Coating System K34. Also suitable on concrete. Also used on objects immersed in water, e.g. sluice gates and pipelines of hydropower plants.
INERTA 165 has good adhesion to blast-cleaned steel and excellent abrasion resistance due to smooth and hard surface of the cured film. It is therefore suitable for use on structures that are to be subjected to heavy abrasion. INERTA 165 can be applied by airless spray, either one-component or hot twin-feed spray. Also INERTA 165-02 HARDENER can be used in the product. Compared to the standard hardener INERTA 165 HARDENER it enables to shorten the curing time and to extend the pot life. In addition the spraying properties of the paint get better, it is possible to paint thicker films without sagging and the drying temperature can be +5°C. Also available a version of the standard hardener: INERTA 165-11 HARDENER with a different solvent composition.
| | |
| --- | --- |
| Solids | abt. 92 % by volume |
| Total mass of solids | abt. 1300 g/l |
| Volatile organic compound (VOC) | abt. 100 g/l |
| Pot life | 30 min. (+23 °C) |
| Mixing ratio | 2:1 by volume (comp. A : comp. B) |
| Hardener | Comp. B: INERTA 165 HARDENER |
| Gloss | Gloss |
| Drying time – dust free | 6 h |
| Drying time – touch dry | 12 h |
| Drying time – fully cured | 7 d |
| Thinner | TEKNOSOLV 9506 |
| Clean up | TEKNOSOLV 9506 |