TEKNOSEAL 1271-01
TEKNOSEAL 1271-01
Wash primer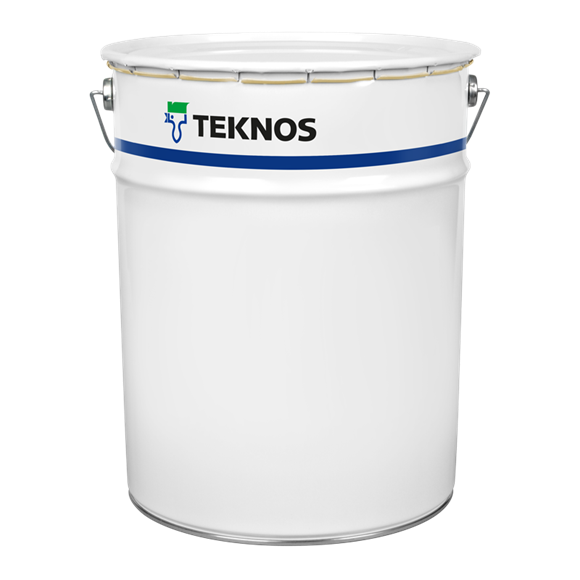 Corrosion protective
Heat resistant
1-component
Solvent-borne
Primer
TEKNOSEAL 1271-01 is a one-pack etching primer, a so-called wash primer.
The paint is intended for chemical pretreatment of steel, zinc and aluminium surfaces subjected to weathering, when the surfaces cannot be pretreated mechanically.
Temperature resistant up to 180-200°C. Excellent adhesion to sandblasted steel. Overcoatable after 30 min at room temperature.
Surface preparation
Remove from the surface any contaminants that might be detrimental to surface preparation and coating. Remove also water-soluable salts by using appropriate methods. The place and time of the preparation are to be chosen so that the prepared surface will not get dirty or damp before the subsequent treatment
| | |
| --- | --- |
| Solids | abt. 21 % by volume |
| Total mass of solids | abt. 320 g/l |
| Weight solids | abt. 34 % by weight |
| Volatile organic compound (VOC) | abt. 680 g/l |
| Gloss | Matt |
| Drying time – dust free | after 15 min |
| Drying time – touch dry | after 30 min |
| Drying time - overcoatable | After 30 min |
| Thinner | TEKNOSOLV 6740 |
| Clean up | TEKNOSOLV 6740 |