TEKNOPOX PRIMER 4
TEKNOPOX PRIMER 4
Epoxy primer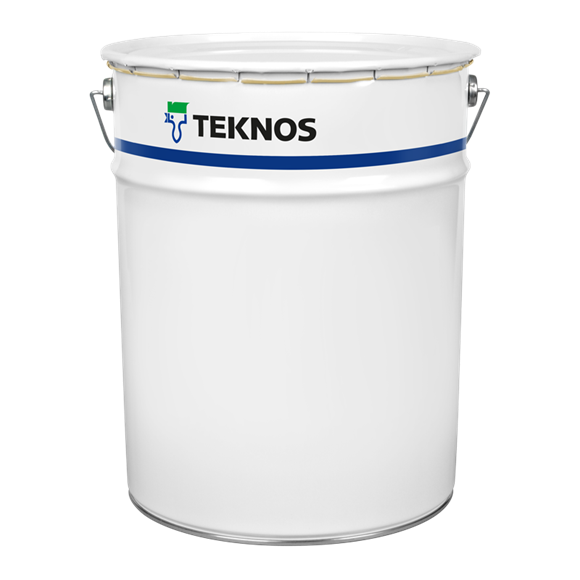 Chemical resistant
Wear resistant
2-component
Solvent-borne
Intermediate
Primer
TEKNOPOX PRIMER 4 is a two-pack solvent-borne epoxy primer.
Used as a primer on blast-cleaned steel. Can also be used for priming zinc, aluminium, thin-plate and acid-proof steel surfaces.
The paint is quickly overcoatable and is therefore suited to a fast painting tempo. It is also suitable for application by twin-feed spray. The paint withstands heavy abrasion, oils, grease, solvents and chemicals.
| | |
| --- | --- |
| Solids | abt. 53 % by volume |
| Total mass of solids | abt. 920 g/l |
| Volatile organic compound (VOC) | abt. 440 g/l |
| Pot life | 6 h (+23 °C) |
| Mixing ratio | 4:1 by volume (comp. A : comp. B) |
| Hardener | Comp. B: TEKNOPOX 4 HARDENER |
| Gloss | Semi-matt |
| Drying time – dust free | after 15 min |
| Drying time – touch dry | after 1 h 15 min |
| Thinner | Standard thinner: TEKNOSOLV 9506 |
| Clean up | TEKNOSOLV 9506 or TEKNOSOLV 9530 |