TEKNOPOX AQUA V
TEKNOPOX AQUA V
Epoxy paint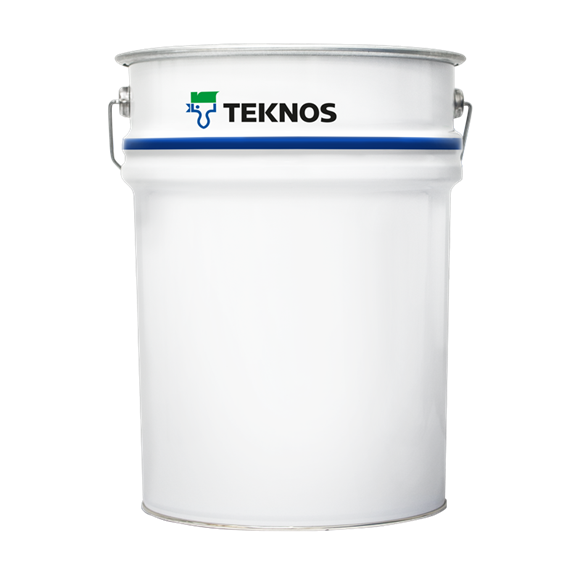 TEKNOPOX AQUA V is a two-pack, water-borne epoxy paint.
TEKNOPOX AQUA V is used for interior walls whenever the paint is required to be moisture and chemical resistant and also dense, hygienic and is easy to wash. The paint is suitable to use in the food-processing industry's storage rooms, in production areas and laboratory areas. Also for painting the humid areas in hospitals wherever a high standard of hygiene is required. TEKNOPOX AQUA V can be used on concrete, brick, asbestos cement and cement plaster surfaces as well as on surfaces previously painted with different types of paints, provided that the substrate is solid and compact enough. The paint can also applied on damp surfaces. It is recommended to use TEKNOPOX AQUA V TIX Epoxy Paint as a primer on walls and ceilings.
TEKNOPOX AQUA V provides a gloss, hard and abrasion resistant film. It withstands water, petrol, oil, grease, strong lye solutions, splashes of solvents and temporary affects of weak acids. The volatile component in TEKNOPOX AQUA V is water. Thus while using TEKNOPOX AQUA V the paint excludes fire and health hazards connected with solvent-borne paints. The product is suitable for use in food preparation and packaging environments (Smithers Rapra, Certificate Number GC0075). The antimicrobial efficiency has been tested according to standard ISO 22196. The paint has CE approval for protection of concrete structures.
Technical data sheet
Other product specific documents
| | |
| --- | --- |
| Solids | abt. 40 % by volume |
| Total mass of solids | abt. 740 g/l |
| Volatile organic compound (VOC) | abt. 25 g/l |
| Pot life | 3 h (+23 °C) |
| Mixing ratio | 4:1 by volume (comp. A : comp. B) |
| Hardener | Comp. B: TEKNOPOX AQUA V HARDENER |
| Gloss | Gloss |
| Tinting system | Teknomix |
| Drying time – dust free | after 7 h |
| Drying time – touch dry | after 1 d |
| Drying time – fully cured | after 5 - 7 d |
| Thinner | Water |
| Clean up | Water and synthetic washing agent |
| Approvals & certificates | CE marking,Smithers Rapra |
| Gloss value | 75-99 |