TEKNOLAC PRIMER 2242
TEKNOLAC PRIMER 2242
Alkyd primer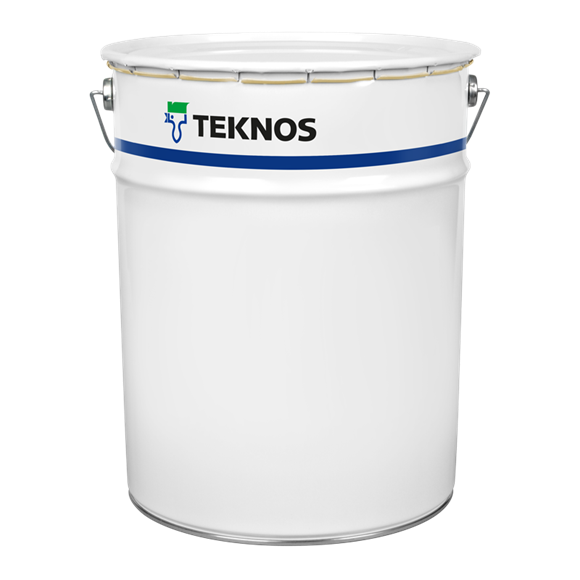 Corrosion protective
1-component
Solvent-borne
Primer
Primer based on alkyd resin.
Anti-corrosive primer for steel structures (black steel, KT steel).
Excellent adhesion to rusty old paints or black steel Good penetration High permanent elasticity Certified corrosion protection in combination with TEKNOLAC 2244 / TEKNOCRYL AQUA 2120 series.
Surface preparation
Remove from the surface any contaminants that might be detrimental to surface preparation and coating. Remove also water-soluble salts by using appropriate methods. The surface should be prepared as follows: For FIRST COATING: Blasting according to SA 2 1/2 For REPAIR COATINGS: Oils, grease, salts, moss infestation, dirt and similar impurities must be present Further surface treatment can be removed by suitable methods. Damaged, loose or cracked coatings are applied by means of manual de-rusting According to the degree of preparation St 2. Otherwise, the surface preparation of the steel parts according to DIN EN ISO shall apply 12944-4.
| | |
| --- | --- |
| Solids | abt. 51 % by volume |
| Total mass of solids | abt. 355 g/l |
| Weight solids | abt. 74 % by weight |
| Volatile organic compound (VOC) | abt. 400 g/l |
| Gloss | Matt |
| Drying time – touch dry | 3-6 h |
| Drying time - overcoatable | after 48 h |
| Thinner | TEKNOSOLV 6750 |
| Clean up | TEKNOSOLV 6750 |