TEKNOL S 6005-00
TEKNOL S 6005-00
Wood preservative for vacuum impregnation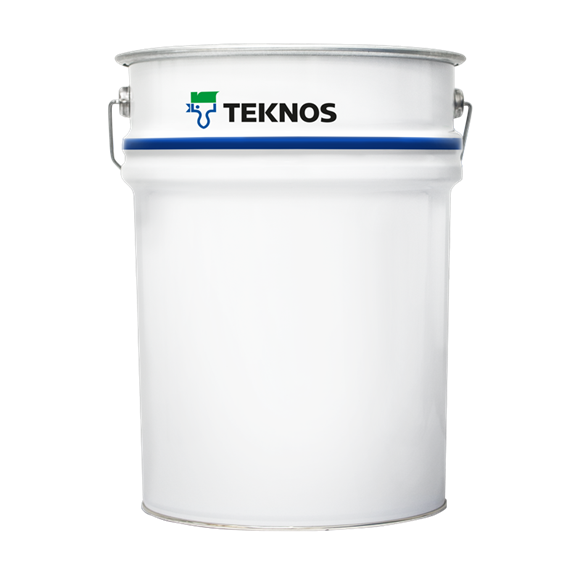 Solvent-borne
Wood preservative
TEKNOL S 6005-00 is an industrial wood preservative for new untreated wood designated for exterior use (use classes 2-3) as defined in BS/EN 335-1 such as windows and doors.
The product protects the wood surface and the impregnated area against wood destroying and wood discolouring fungi and satisfies the performance requirements of EN 599-1. Furthermore the wood becomes more dimensional stable. TEKNOL S 6005-00 can be applied by dipping or vacuum impregnation, and TEKNOL S 6005-00 will only be used for non-durable softwood, typically pine. Wood treated with TEKNOL S 6005-00 must be coated with a topcoat prior being used for exterior elements. TEKNOL S 6005-00 is BPR authorized in several EU countries, so prior to start using TEKNOL S 6005-00, please contact your local Teknos office or e-mail to sales@teknos.com. Use biocides safely. Always read the label and product information before use.
TEKNOL S 6005-00 minimizes patchiness in subsequent translucent surface treatments. TEKNOL S 6005-00 is solvent borne, and is only available as clear, which typically is used for exterior windows and doors.
Surface preparation
Every substrate must be well-cleaned, dry and free from grease and oil.
Application
Stir or shake the product well for several minutes before use, if necessary by machine.
Application conditions
Recommended temperature for surroundings and product: +15°C-25°C. Do not apply below +10°C.
Storage
Storage temperature is +5°C - +30°C. Store in a tightly closed container.
| | |
| --- | --- |
| Volatile organic compound (VOC) | abt. 746 g/l |
| Drying time – dust free | after 6 hours |
| Drying time – touch dry | after 24 hours |
| Drying time - overcoatable | after 24 hours |
| Thinner | TEKNOL S 6005-00 is delivered ready for use. |
| Colours | Colourless. |
| Safety markings | See safety data sheet. |