SILOKSAN SAND
SILOKSAN SAND
Protective coating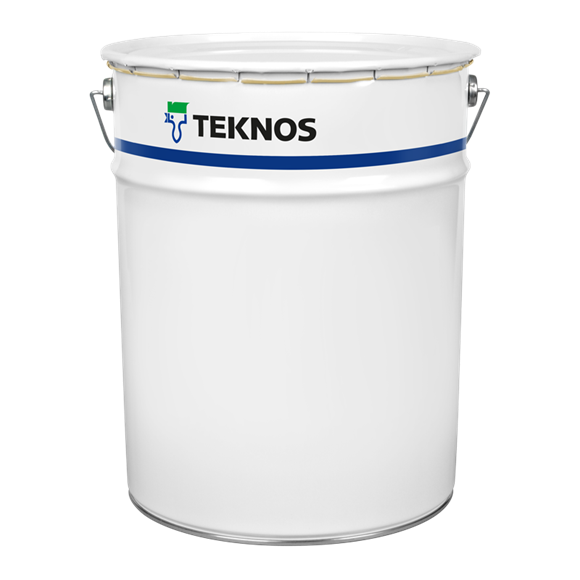 SILOKSAN SAND is a full-matt, water-borne and acrylate-based protective coating for concrete. Suitable for roller application. Maximum particle size is 0.5 mm. It protects concrete from carbonation caused by carbon dioxide, and from deterioration caused by moisture.
Use: New and previously painted facades outdoors, e.g. concrete, plaster, lime-sand brick and mineral boards. SILOKSAN SAND protective coating is easy to apply with roller or spray. Its binder composition gives it good colour retention in strain caused by UV radiation. SILOKSAN SAND does not require any separate priming coat, and priming can in normal conditions be overcoated the same working day.
Surface preparation
NEW SURFACES: New concrete element or cast surfaces can be painted with SILOKSAN SAND when a minimum of one month has passed after the casting, the surface is completely bound and no longer wet or matt moist. In measurements the moisture values of the concrete must be under 97% as relative humidity (RH) or 4% as per cent by weight. It is recommended that new plaster surfaces are coated only after a hardening time of 6 - 8 weeks. Surfaces to be painted are washed, if required, and loose impurities, plaster splashes etc. are removed. When handling substrates containing asbestos, regulations given by authorities must be followed. PREVIOUSLY PAINTED SURFACES: Remove flaking and poorly adherent or pulverized (e.g. lime wash) paint coats. The method to be used is chosen depending on the strength of the substrate and the type of the paint to be removed (e.g. wire-brushing, hot pressurized-water cleaning or water-sand cleaning). Remove also poorly adherent, brittle plaster and concrete surfaces. Check the condition of the concrete seams and repair where required. If concrete constructions have cracks by the reinforcement bars, these cracks are to be opened by e.g. chipping or with a grinding machine. After this the concrete is roughened, if required. Clean all rust from the exposed steel bars and protect them with e.g. INERTA MASTIC epoxy coating. Use appropriate repair mortars to repair the opened cracks and dents to the level of the surrounding surface. Finish the repaired areas carefully and let them harden before they are painted.
Application
Stir thoroughly before use. Suitable airless nozzle size 0.043 - 0.047".
Application conditions
During the application and drying period the temperature of the ambient air, the surface and the product shall be above +5°C and the relative air humidity below 80%.
| | |
| --- | --- |
| Solids | abt. 50 % by volume |
| Volatile organic compound (VOC) | EU VOC limit value (kat A/c): 40 g/l. The product's VOC: max. 40 g/l. |
| Gloss | Full-matt |
| Tinting system | Teknomix |
| Practical spreading rate | 1.5 - 3 m²/l, application two times. The values may vary depending on the roughness and porosity of the substrate as well as on application methods and conditions. |
| Drying time – dust free | 30 min |
| Drying time - overcoatable | 6 h |
| Thinner | Water. |
| Clean up | Water. |
| Colours | Base paints 1 (white) and 3, which can be tinted to obtain the shades in Exteriour Colour Card. |
| Packages | Base paints 1 and 3: 18 l. |
| Safety markings | See safety data sheet. |
| Approvals & certificates | CE marking,Finnish Key Flag |