INERTA MASTIC MIOX
INERTA MASTIC MIOX
Epoxy coating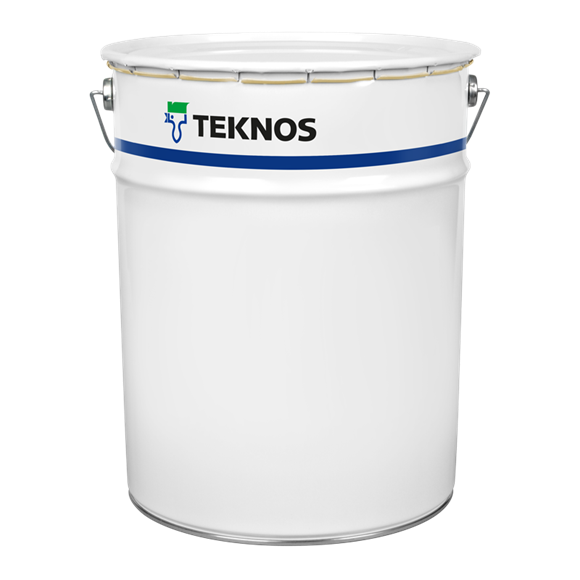 Corrosion protective
Wear resistant
2-component
Solvent-borne
Primer
INERTA MASTIC MIOX is a two pack MIOX-pigmented epoxy paint with low solvent content. Grey and red colour contain aluminium pigment in addition to MIOX pigmenting.
To repair of existing coating on steel in Coating Systems K41, K46, K56 and K60 when environmental conditions do not allow blast-cleaning, and for brush application when a dense coat is required in a single operation. The paint is also suitable for application in engineering shops.
Good adhesion to wire-brushed steel. Good resistance to chemicals and water. Provides good adhesion to top coats. For the product there is also available a WINTER-hardener INERTA MASTIC WINTER HARDENER, which is used when the painting is done in temperatures below +10°C. The paint comes up to the specifications of Swedish Standard SSG 1021-GK.
| | |
| --- | --- |
| Total mass of solids | abt. 1300 g/l |
| Volatile organic compound (VOC) | abt. 210 g/l |
| Pot life | 2 h (+23 °C) |
| Mixing ratio | 2:1 by volume (comp. A : comp. B) |
| Gloss | Semi-matt |
| Drying time – dust free | INERTA MASTIC HARDENER / INERTA MASTIC WINTER HARDENER 4 h / 3 h (ISO 9117-3:2010) |
| Drying time – touch dry | INERTA MASTIC HARDENER / INERTA MASTIC WINTER HARDENER 6 h / 5 h (ISO 9117-5:2012) |
| Drying time – fully cured | INERTA MASTIC HARDENER / INERTA MASTIC WINTER HARDENER 7 d / 7 d |
| Thinner | TEKNOSOLV 9506 |
| Clean up | TEKNOSOLV 9506 |
| Approvals & certificates | SSG 1021-GK |