Ostrobothnian beauty - Efficient building practices of wood
Asunto Oy Seinäjoen Mäihä represents the latest technology and efficient building practices of wooden apartment building construction. The houses assembled from CLT components allow the sensation of light, the warmth of wood and spacious views.
The popularity of Finnish wooden apartment buildings continues to grow with successful construction projects. The most recent entrant was a Lakea Oy building, harmonious from its architecture and color, completed by As Oy Seinäjoki Mäihä in the summer of 2016 for the Seinäjoki housing fair. This is a 5-story and 28 unit timber-framed apartment building made from CLT components. CLT (Cross Laminated Timber) means cross-laminated wood panel structures that are easily customizable into housing wall and roof components.
"The site is Lakea's fourth apartment building. Lintuviita 2 located in Seinäjoki is the first of our sites made from CLT components, highlighted Oiva Nyrhilä, Lakea's technical developer.
Mäihä is also the first PEFC-certified apartment building in the Nordic countries. PEFC (Programme for the Endorsement of Forest Certification Schemes) is an international forest certification system that promotes environmentally, socially and economically sustainable forestry. The PEFC symbol on the product indicates that the wood used in the manufacturing process is from sustainably managed forests.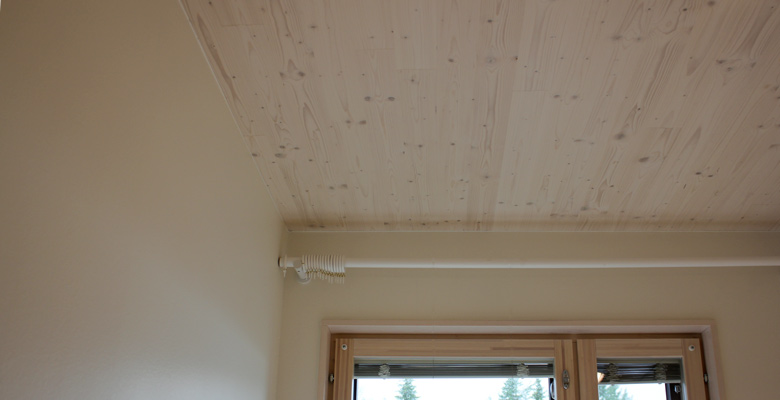 The wood elements in Mäihä have been left exposed wherever possible. The functional fire resistance design has made it possible to, among other things, leave the ceilings of the apartment as CLT components. The building materials class requirement of the roof is B-s1, d0, which is why it has been treated with Teknos' beautiful transparent fire protection coating system.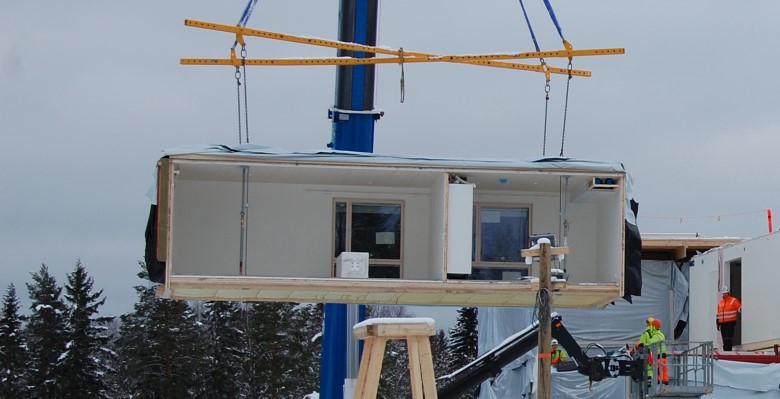 "In addition, CLT housing modules are constructed from pre-fixtures made at the factory, so they are easy to assemble on site. In practice, no concrete is used in the frame of the house," noted Nyrhilä. Housing modules are ordered to the construction site packed in protective plastic, so they were protected from the weather for the required time. This enables year-round construction.
"We will build more multi-story wood buildings in the future, if it is economically viable. The price of the wood components as compared to alternative materials, however, will ultimately determine the decision to build", Nyrhilä added.
Mäihä's outer surface has been treated in its entirety with Teknos products. The first floor of the house and the emergency escape points have been painted with Teknos' fire protection coating system. The stylish black exterior paint is the new NORDICA MATT house paint that repels dirt remarkably well in addition to its durability. Room specific fire-fighting equipment adds to the fire safety of the interior spaces.
At the housing fair, Mäihä got the attention it deserves, and all of the apartments have already been sold. Multi-story buildings are slowly gaining ground all across Finland, providing a warm, safe and authentic living space.
Seinäjoen Mäihä
Year of construction: 2016
Building contractor: Lakea Oy
Architect's office: Arkkitehdit A-Live
CLT-elements: Stora Enso Wood Products Oy Ltd