Performance and Warranty
Our track record speaks for itself. We have happy customers returning to us time and again because they know they can rely on our coating quality, customer service and technical know-how.
Testing and Certification
To ensure our coatings meet the most stringent requirements for exterior wood protection, they have been tested to various industrial standards including EN 927, EN 599, EN 152, EN 330 for wood and EN 513 for uPVC. Our INFRALIT range of powder coatings for aluminium and metal hold GSB Material Licenses and Qualicoat Approval.
| | |
| --- | --- |
| | |
| Natural weathering & water permeability | Bluestain protection |
| EN 927 | EN 152 |
| | |
| --- | --- |
| | |
| Preservative effectiveness | Durability of wood with preservative |
| EN 330 | EN 599 |
| Powder coatings | Weathering on uPVC |
| GSB Material Licenses and Qualicoat Approvals | EN 513 |
Exposure Testing at Teknos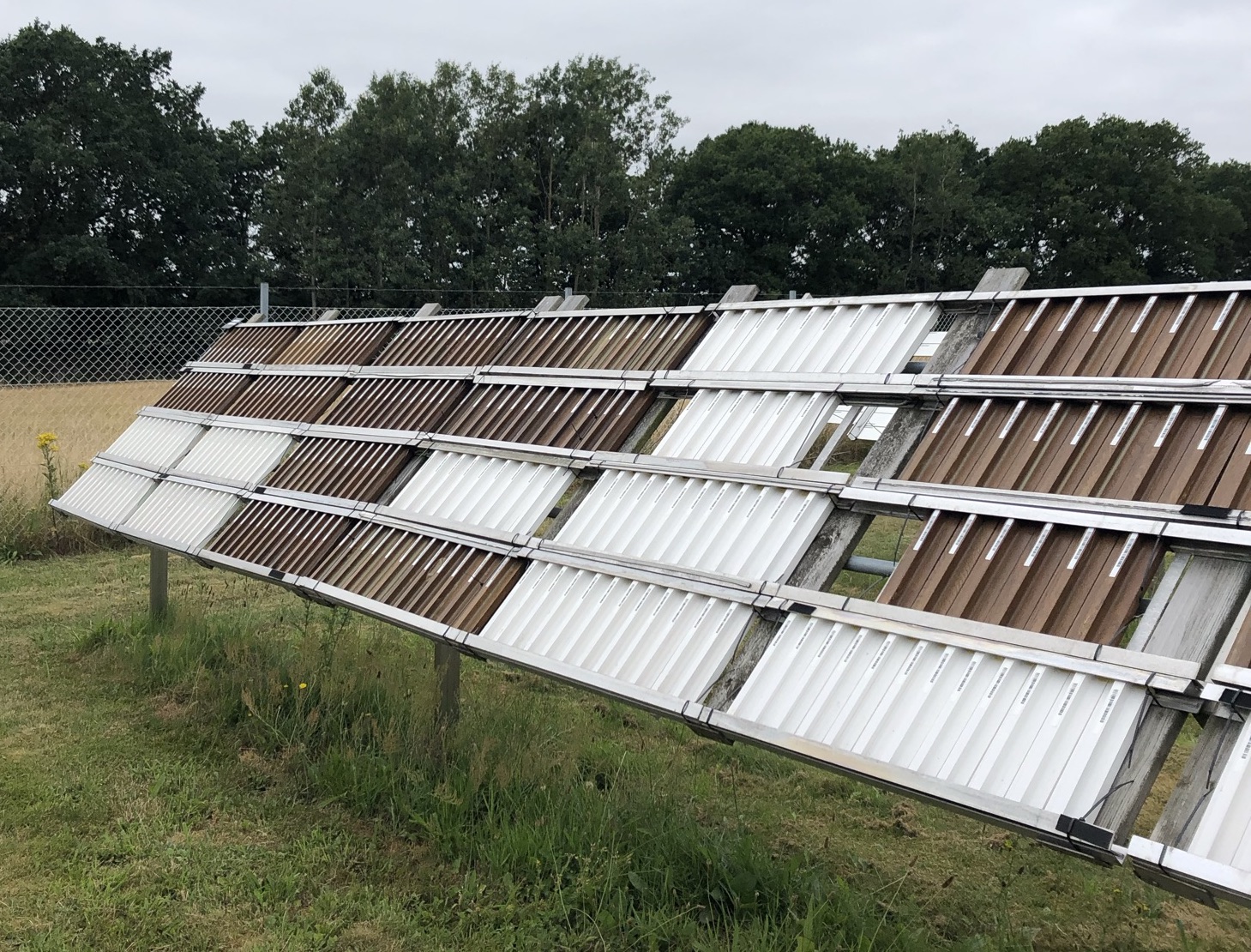 Outdoor Exposure Testing at Teknos Denmark
Our on-going testing programme gathers data on new systems, products, substrates and application techniques. Test rigs at a number of Teknos locations allow us to demonstrate performance to you in a wide variety of enivronments.
Warranties - Teknos Total Trust
At Teknos we take a holistic view when it comes to guarantees. We believe that if our customers are properly supported, our coatings will be at peak performance during the lifetime of the products they coat.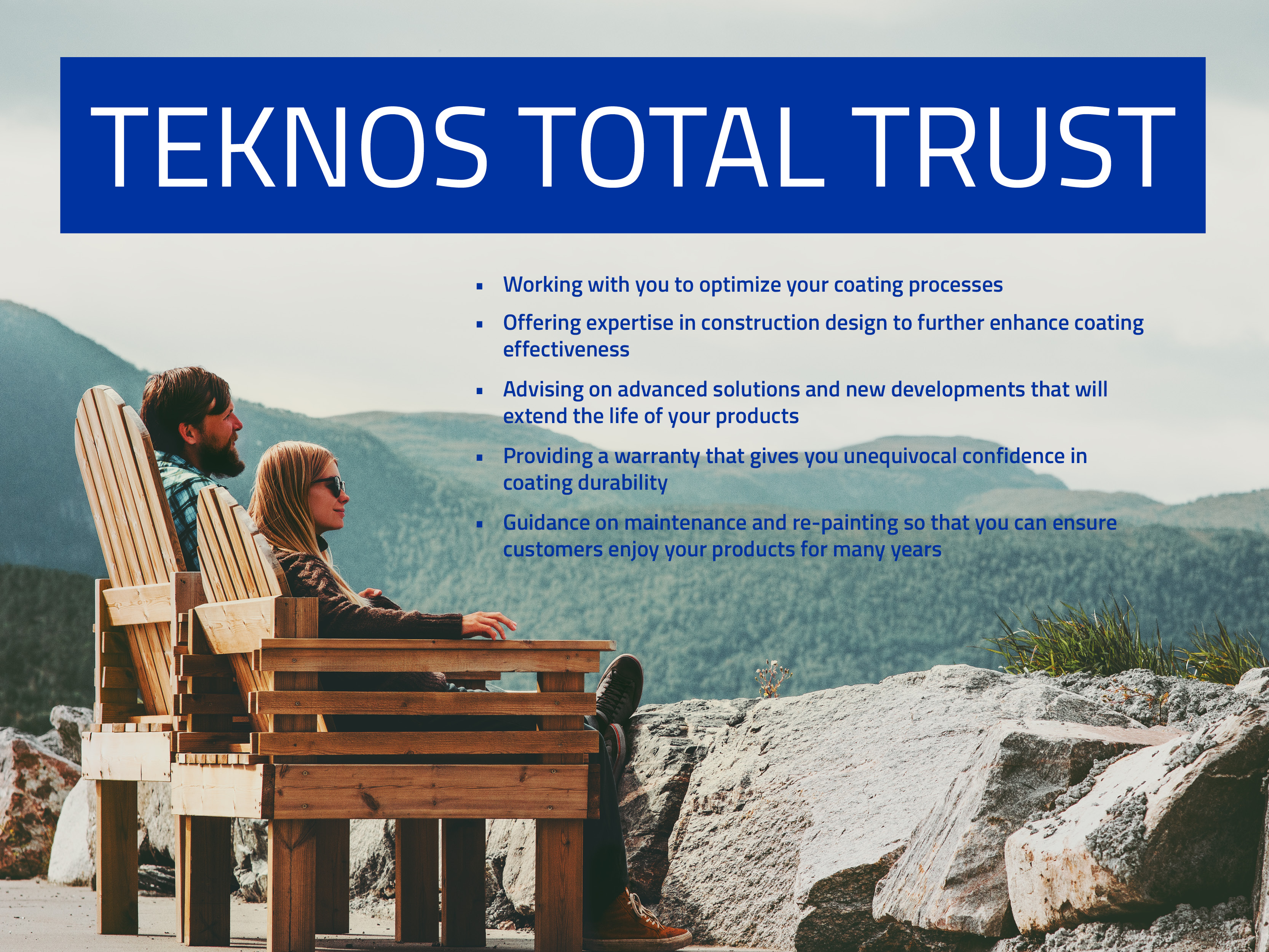 Teknos customers enjoy access to technical support materials in our Technical Library, covering everything from construction design to drying, storage and maintenance. Talk to your Teknos representative for more information.