Window manufacturer Klas1 knows the keys to success
Urbanisation is a growing global trend, and window solutions for compact urban living are increasingly sought after. Klas1-Yhtiöt Oy is all set to ride the trend in the windows business. The company's windows come with a range of structural and technical solutions while not overlooking aesthetic values..
The assets of this window manufacturer based in Kuusamo, Finland's northeast, are its carefully considered product range and solid expertise. Klas1, established by Ismo Hämäläinen, has been in business for over 20 years with focus on products combining European window design and Finnish weatherproof excellence.
Growing demands on windows
"Our most popular window type is the solid insulating single-sash window, manufactured for both homes and public buildings. We deliver these windows in particular to architectonically demanding sites and high-quality holiday homes," production planner Tarja Pitkänen explains. A variety of extra features is available, including soundproofing, burglar-proofing and light-sensitive blinds.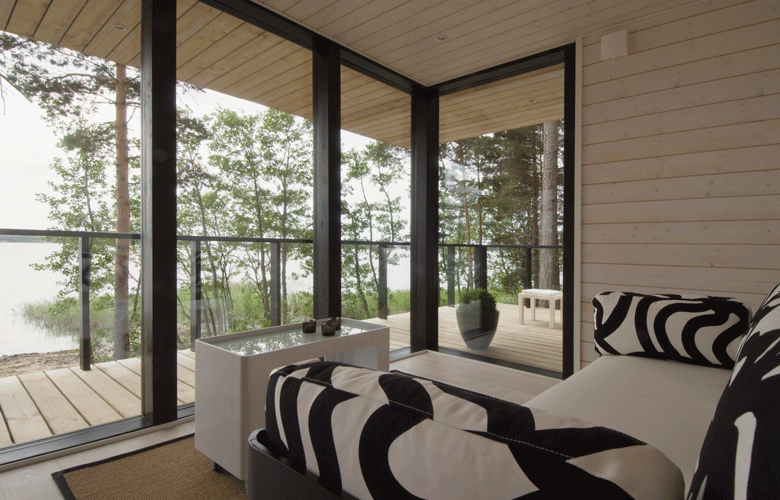 Large window panes let in the landscape and natural light. Photo credit: Haroma&Partners
"Currently in Finland and elsewhere, homes are being built in increasingly urban settings with smaller floor space per home. This is why the tilt and turn model (or DK, from German "Dreh-Kipp") is increasingly popular," Pitkänen explains. Tilt and turn windows fit into less space and only have two washable surfaces. The window, which hinges from the bottom edge, is safe and renders a separate ventilating pane unnecessary. Klas1 has continued developing this model to suit Finland's arctic conditions both aesthetically and structurally.
The popularity of fire safety and sound insulation windows is also increasing. Their growing demand is explained by the same trend that has made the tilt and turn window popular: urban construction with narrow spaces between buildings calls for upgraded fire safety and sound insulation. It might come as a surprise that even fire safety windows can have wooden frames. "The wood needs to be of certain thickness to pass fire tests. Teknos coatings also fare very well in these tests," Pitkänen adds.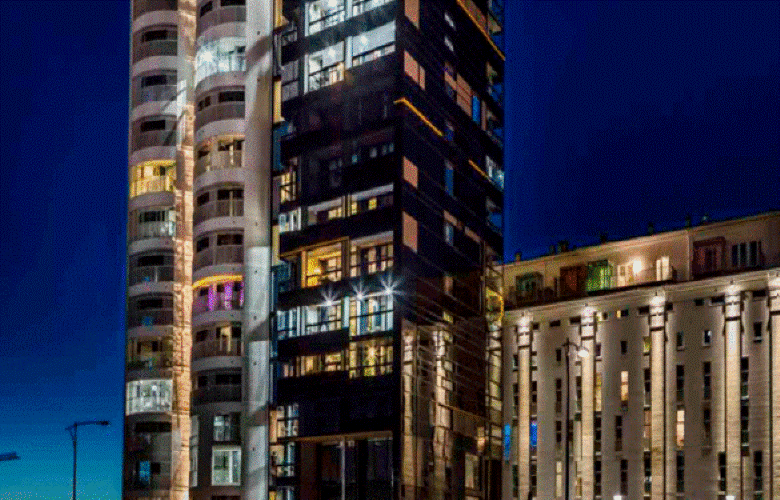 Interesting product family
Klas1 also manufactures French balcony doors. Its proprietary integrated glass rail is stylish and unique. These doors have the same positions as tilt and turn windows: ventilation, cleaning and closed. While most frames and sashes are top coated before assembly, the French balcony door is assembled before top coating. This guarantees that the challenging profile milling yields a perfect and precise fit.
In 2016, Inwido Oy acquired Klas1-Yhtiöt. "This acquisition resulted in a hefty growth in our profits last year. Inwido was keen to acquire our professional expertise and interesting product offer," Pitkänen comments.
Sales manager Aki Lindgrén gives us a tour of the factory. Many of the window frames have massive dimensions. "We can even manufacture wall-to-wall windows. Our selection also includes Finland's biggest fire safety window, 2 by 3 metres in size" he boasts.
Transparent coatings increasingly popular
The company has applied the comprehensive range of Teknos coatings from the beginning. Its wood parts are mostly made of pine and oak, but rarer woods are also available. The exterior of the window frame is typically aluminium, also treated with Teknos coatings. Klas1 stands out from the mass by having up to half of its products coated with transparent coatings. Both opaque and transparent coatings are applied in three layers, with a single layer of primer and two layers of top coat. This guarantees an optimal surface quality.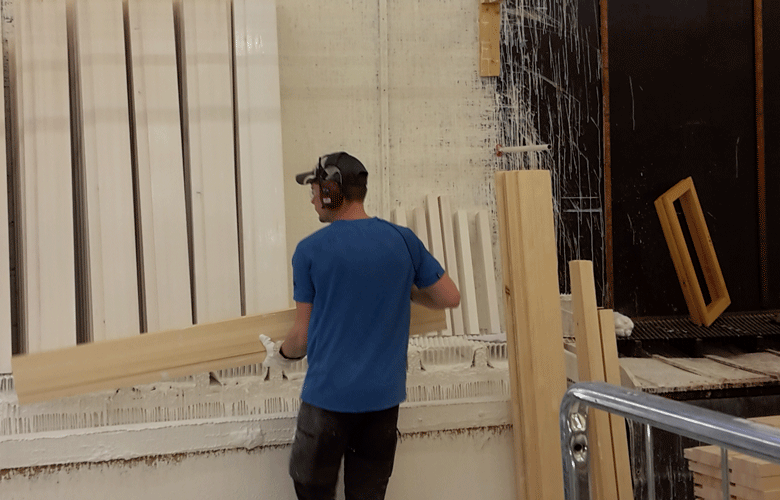 The window frames are dipped in the primer, AQUAPRIMER 2900-03.
Quality thinking is evident in operations throughout. "After our acquisition by Inwido, our production efficiency has seen improvements. The placement of workstations and machine tools has improved and lead times have been cut," Lindgrén smiles.
Product design is done in-house, listening carefully to what professional architects have to say. Designer collaboration and awareness of international trends is important. "I have personally come across great design tips at international trade fairs," Lindgrén reveals. One hot designer trend at the moment is a transparent white shade.
Klas1 believes in the success of its product family in the years ahead. The international look and feel of the designs along with Finnish state-of-the-art technical expertise are attracting growing attention at home and abroad.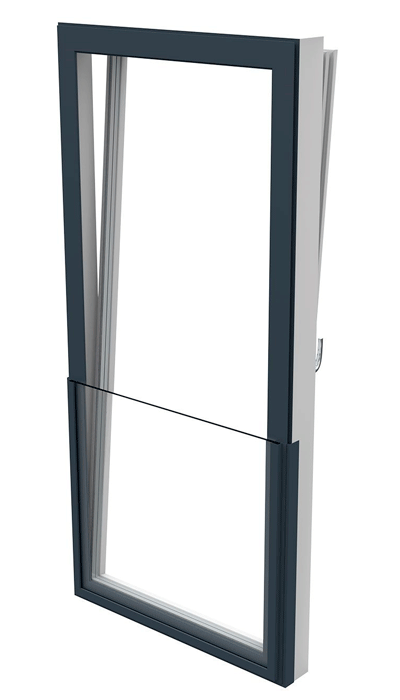 unique structure
French balcony with a stylish glass rail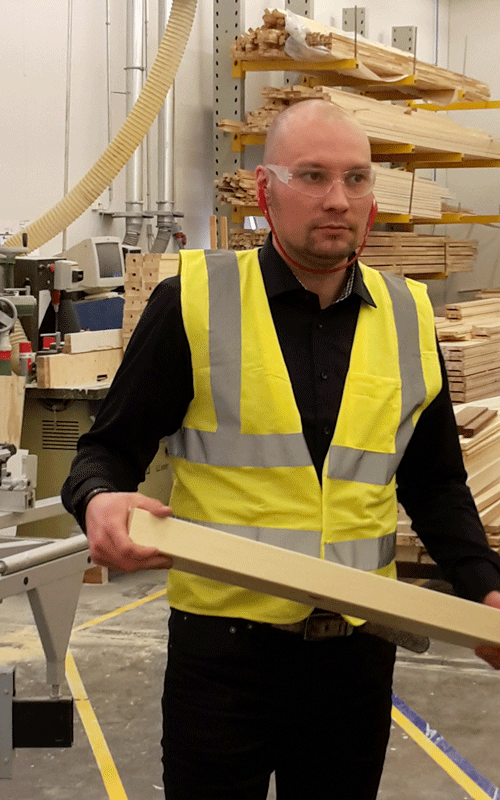 "We must listen carefully to what architects have to say."
Aki Lindgrén, sales manager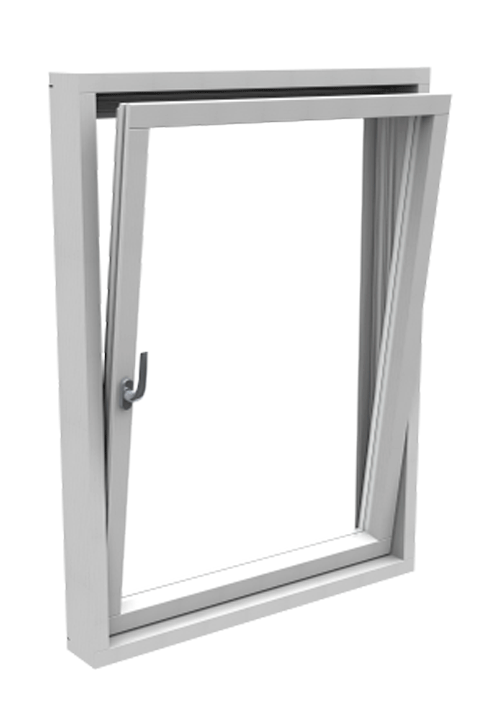 Tilt & Turn window is the European standard