Demanding sites in the South China Sea are coated using polyurea
While TEKNOPUR 300 elastomeric coating is made in Finland, Teknos' technical support network reaches all the way to the other side of the world.
The TEKNOPUR 300 elastomeric coating has an excellent reputation, which has already spread far and wide. Hochmark International Co., Ltd., a retailer of building materials based in Taipei, the capital of Taiwan, was interested in collaborating with Teknos. It analyzed local market interest in polyurea and conducted a trial painting with a local contractor. Following this, the first shipping container full of TEKNOPUR 300 elastomeric coating departed for the South China Sea.
"The Taiwanese market looks promising," says Ville Tuominen, Teknos' SBU Director for Metal Paints and Coatings. Tuominen gained a large amount of experience of markets in East Asia by working as the Managing Director of Teknos' company in China for four years. Teknos' company in China is now led by General Manager Jacky Cheng.
Teknos' Global-Local concept in practice
Outstanding technical service is an important part of Teknos' Global-Local service concept, which is integral to the company's strategy.
"We want to help our customers to utilize all the benefits that our high-quality, cost-effective products have to offer," Ville Tuominen says.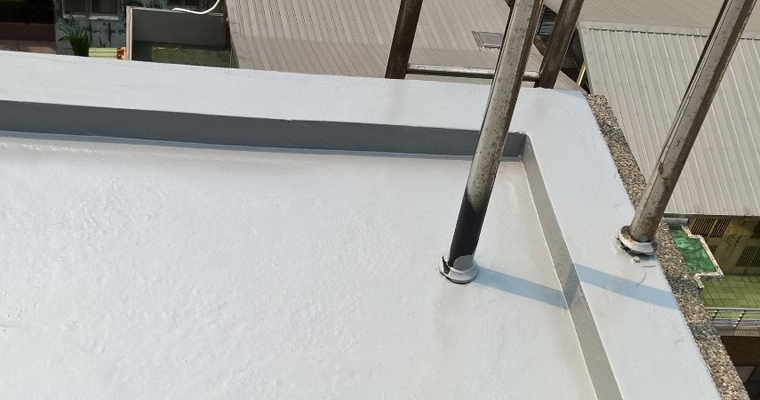 In Taipei, the local contractor in conducted trial polyurea paintings on a concrete roof and was highly satisfied with the product. Teknos' Export Manager in China, Darren Seah, and Teknos' global Technical Expert, Janne Naarmala, were present and available to assist the customer throughout the trial painting.
"More ordinary primers and glosses are delivered to Taiwan from Teknos' unit in China. Although TEKNOPUR 300 is a specialist product made in Finland, our technical support is available to our customers in their local language," Ville Tuominen emphasizes.
"When the order quantities are large – full shipping containers – the freight costs are also reasonable, even though it is a long journey. The Teknos Regional Competence Center in China guarantees that customers will continue to receive technical support," Ville Tuominen says.
Teknos China's General Manager, Jacky Chen, SBU Director Ville Tuominen, technical experts Janne Naarmala and Darren Seah, and Hochmark International Co., Ltd.'s CEO, Tony Chen.
Are you interested in industrial painting? Subscribe to our newsletter!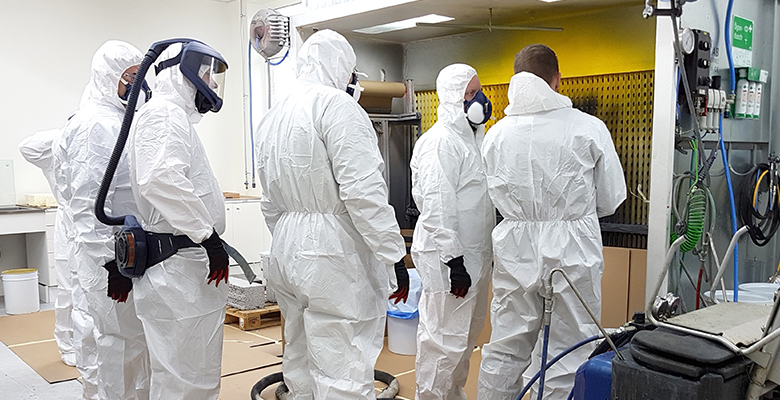 Polyurea application trainings
How to become a certified polyurea applicator? We train all our new polyurea customers to excel in all aspects of polyurea usage, including product chemistry, theory, and practical issues such as equipment, safety, spraying technique, and troubleshooting.
In addition to local polyurea training, we often participate in the first sprayings at the customer site to a successful start and smooth first deployment of polyurea coating.
Watch a video about TEKNOPUR 300
how polyurea withstands being run over by a fire truck