Smoother and safer polyurea application through Teknos Polyurea training
Due to its technical superiority, polyurea coating is becoming increasingly popular in many applications. Polyurea offers several great special features but applying it is slightly different and more complicated compared to other paints and coatings.


Blisters, pinholes or other problems with polyurea - five most common reasons
Material temperature
Insufficient or lacking mixing
Mixing ratio between the components
Deficiency in pre-treatment
Problems in the condition of equipment
With polyurea it is easy to make numerous errors if the applicator lacks relevant competence or does not recognise all the factors that need to be considered. There are two extremely quickly reacting and curing components that need the right conditions in order to achieve the desired outcome. Because of the fast curing time (only 7 seconds) there is no room for errors.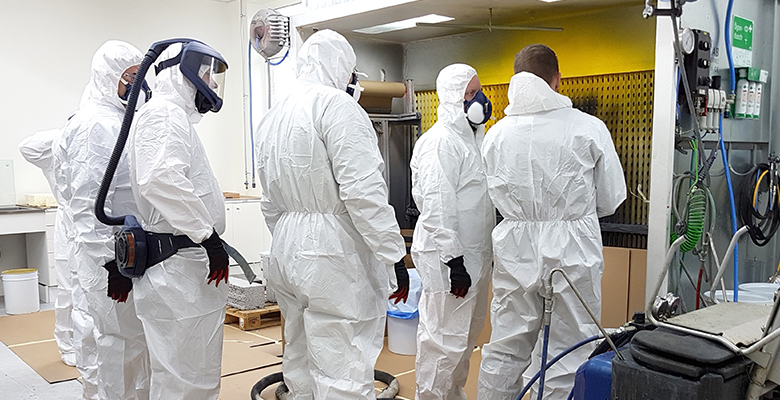 Teknos wants to support its customers and organises training for polyurea products, application, and technology. These professional and advanced trainings can be tailored according to participants' level of professional skills.
In short, the two-day course gives participants an overview of the basics of material chemistry, its special characteristics, behaviour, safety, possible causes of failure and solutions, equipment, applications, and references. The course ends with an exam, and passing it grants the participant a certificate for official Teknos certified polyurea applicator.
Are you interested in the Teknos Polyurea training?
Contact Allan Bonde Jenssen at allan.jensen[@]teknos.com
WIDE POLYUREA PRODUCT RANGE
Teknos has a wide range of polyurea options to suit your needs, including:
Pure polyureas
Modified polyurea
Fire-retardant polyurea