TEKNOCLEAR AQUA PURE 4330-50
TEKNOCLEAR AQUA PURE 4330-50
Polyurethane coating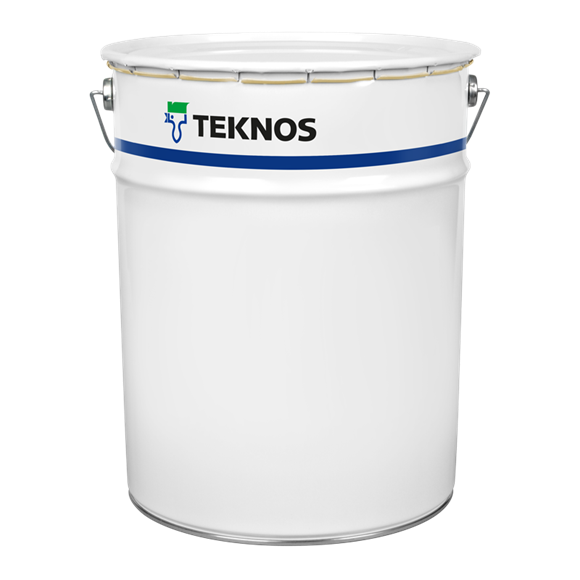 Water-borne, polyurethane based, 1-component industrial coating for wood designated for interior use. Approximately 30% of the total carbon content is bio-based (based on C14 analysis according to EN 16640).
Use: Wooden flooring. Before using the product, the manufacturer should be contacted to check the suitability of the product for the object in question. The product dries quickly and provides a natural surface with good abrasion resistance. Good UV-light resistance. Product meets the requirements of toy safety standard EN 71-3:2019 for limit values for migration of chemical elements.
Technical data sheet
Safety data sheet
Other product specific documents
Surface preparation
The surface must to be clean and free from wood dust and contamination.
Application
The product is delivered ready for use. Stir thoroughly before use.
Storage
Must not freeze. The best storage temperature is +10°C - +25°C. The storage stability is shown on the label. Store in a tightly closed container.
| | |
| --- | --- |
| Volatile organic compound (VOC) | EU VOC limit value (kat A/i): 140 g/l. The product's VOC: max. 140 g/l. |
| Gloss | Full-matt |
| Density | abt. 1 g/ml |
| Drying time – forced drying | The product can be dried at elevated temperature (i.e. jet drier or IR drier). Sufficient drying is necessary for the product properties like adhesion as well as for the stackability. Before running production, we recommend a line trial to optimize the drying conditions. Example of a tested drying scenario: Recommended amount to be applied: < 35 g/m² Drying: 10 m/min, channel length 5 m, IR-lamps, panel surface temperature before drying 25°C, after drying 50°C. Stackable: after 1 min. |
| Thinner | Water. |
| Clean up | Water or TEKNOCLEAN 6480 washing agent. |
| Colours | Clear. |
| Safety markings | See safety data sheet. |
| Approvals & certificates | EN 71-3,M1 classification |