TEKNOSAFE FLAME GUARD 2467-10
TEKNOSAFE FLAME GUARD 2467-10
Intumescent primer and paint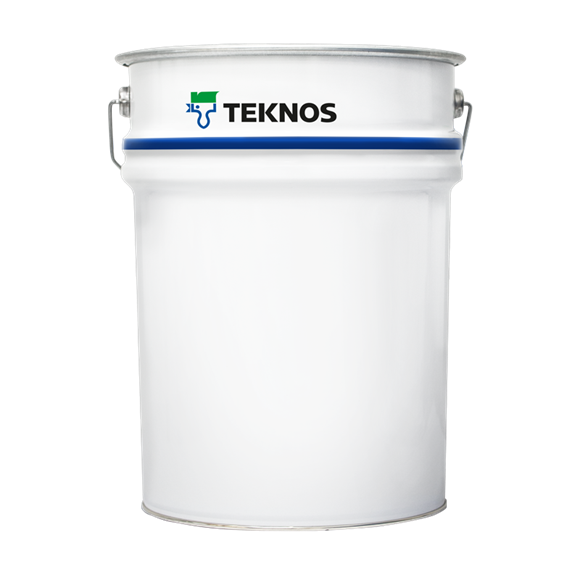 TEKNOSAFE FLAME GUARD 2467-10 is a water-borne intumescent primer and paint for interior solid wood panelling and cladding, and wood-based panels.
Used as an industrial primer or paint to improve "reaction to fire" (EN 13501-1) of interior wooden surfaces. TEKNOSAFE FLAME GUARD 2467-10 is included in a coating system called Teknos FR Panel, one topcoat is classified. Before using the product, Teknos should be contacted to check the suitability of the product for the object in question.
Fire-retardant performance has been classified according to B-s1, d0 EN 13501-1 (SBI test).
| | |
| --- | --- |
| Volatile organic compound (VOC) | See safety data sheet. |
| Gloss | Matt |
| Tinting system | Teknocolor |
| Theoretical spreading rate | The classification is made with ≥200 g/m² TEKNOSAFE FLAME GUARD 2467-10 with or without ≤80 g/m² TEKNOSAFE FLAME PROTECT 2468-00. |
| Drying time – touch dry | 20-30 min. |
| Drying time - overcoatable | After at least 4 hours. TEKNOSAFE FLAME GUARD 2467-10 must be through-dry before application of the topcoat. |
| Thinner | Water. |
| Clean up | Water. |
| Packages | Available in a range of standard pack sizes. |