TEKNOPOX AQUA COMBI 0360-04
TEKNOPOX AQUA COMBI 0360-04
Epoxy paint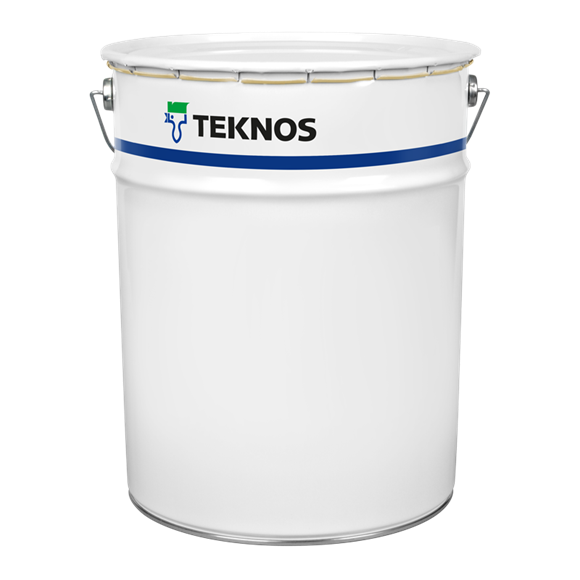 Chemical resistant
Wear resistant
2-component
Water-borne
Single coat paint
Topcoat
TEKNOPOX AQUA COMBI 0360-04 is a water-borne two-pack epoxy paint for metal surfaces.
Used as a single layer paint or as a top coat in water-borne epoxy coating system K16 that will be exposed to weathering. It is suitable to use on steel, zinc and aluminium surfaces.
The paint is suited for use as single paint without a primer, specially in engineering and paint shops and in painting on site in corrosivity category C2.
| | |
| --- | --- |
| Solids | abt. 43 % by volume |
| Total mass of solids | abt. 520 g/l |
| Volatile organic compound (VOC) | abt. 33 g/l |
| Pot life | 1h 30 min (+23 °C) |
| Mixing ratio | 1:1 by volume (comp. A : comp. B) |
| Hardener | Comp. B: TEKNOPOX AQUA HARDENER 0300-03 |
| Gloss | Semi-gloss |
| Drying time – dust free | with TEKNOPOX AQUA HARDENER 0300 1 h, with TEKNOPOX AQUA HARDENER 0300-02 40 min |
| Drying time – touch dry | with TEKNOPOX AQUA HARDENER 0300 10 h, with TEKNOPOX AQUA HARDENER 0300-02 5 h |
| Thinner | Water |
| Clean up | Water |
| Gloss value | SEMIGLOSS |