TEKNOCRYL AQUA 2780-00
TEKNOCRYL AQUA 2780-00
Air-drying primer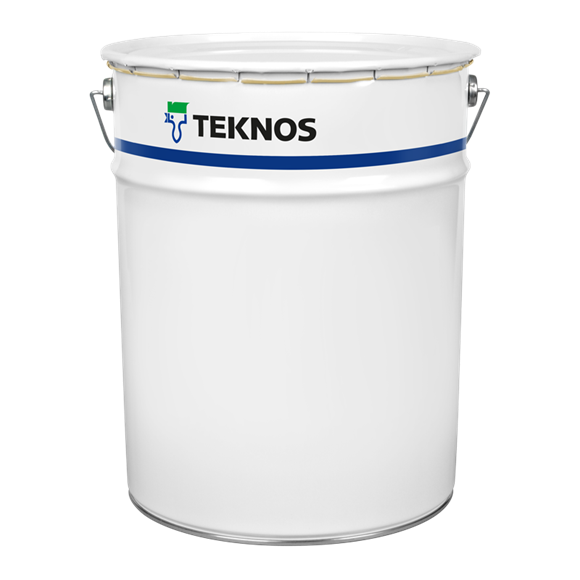 Air drying, thixotropic water borne primer.
Used as a protection of steel against corrosion. Can be used as a single-coat - primer and topcoat in one product. 
Good adhesion provides effective protection against corrosion of steel. Good adhesion to aluminium, zinc, silumin, copper, brass, and some plastic types such as acrylic, PVC, polystyrene, polycarbonate, ABS and SMC. Is thixotropic in formulation, which provides a good "safety margin" if the coating is applied in thick coats. Is produced without use of chromate containing anti-corrosion pigment. 
| | |
| --- | --- |
| Solids | abt. 44 % by volume |
| Total mass of solids | abt. 667 g/l |
| Volatile organic compound (VOC) | abt. 62 g/l |
| Gloss | Matt |
| Drying time – dust free | Approx. 30 minutes |
| Drying time – touch dry | 1 - 2 hours |
| Drying time – forced drying | Heat dry at +80 °C / 50 % RH: Dry through after 30 min |
| Drying time - overcoatable | After 3 hours |
| Thinner | Water |
| Clean up | Water. A solution of water and TEKNOCLEAN 6480-00 may also be used. |
| Packages | Available in a range of standard pack sizes. |