TEKNOROAD 3020-01
TEKNOROAD 3020-01
Road marking paint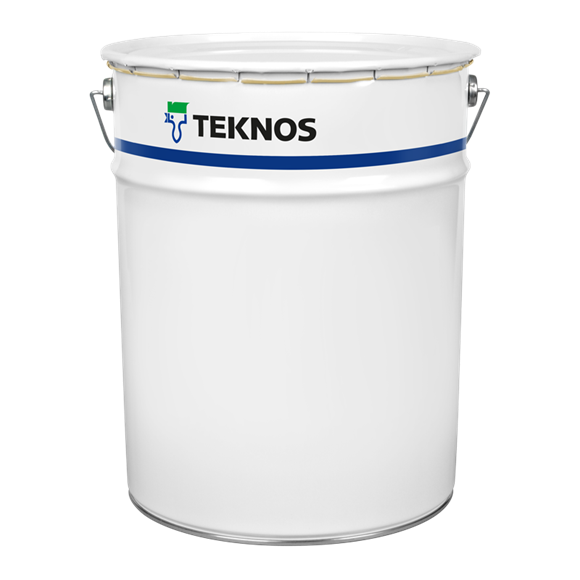 TEKNOROAD 3020 is a fast-drying, matt, water-borne dispersion paint that is resistant to weather and light.
Used on asphalt and on oil gravel for marking of roads and related carriageways, parking places, air fields and other areas with traffic.
The paint is extremely fast-drying. When the temperature is above +20°C, traffic can be allowed on the painted surfaces after 3 minutes without causing damage to the paint. At lower temperatures the drying is slower, but even then it is fast enough for the paint to be used when the temperature is e.g. +5 - +10°C. After application the paint is water-soluble for about 30 minutes, and therefore avoid painting when rain is expected. If the paint is dissolved in rain water they can spread on the road and soil the vehicles. TEKNOROAD 3020 fulfils the quality requirements for road marking paints prescribed by the Finnish Transport Agency.
| | |
| --- | --- |
| Solids | abt. 62 % by volume |
| Total mass of solids | abt. 1300 g/l |
| Volatile organic compound (VOC) | abt. 34 g/l |
| Gloss | Matt |
| Theoretical spreading rate | WET FILM THICKNESS: 250 μm - 350 μm. CORRESPONDING DRY FILM THICKNESS: 160 μm - 220 μm. |
| Thinner | Water |
| Clean up | Water, TEKNOSOLV 9515 |
| Approvals & certificates | Finnish Transport Agency |