TEKNOZINC SS 1K
TEKNOZINC SS 1K
Zinc silicate paint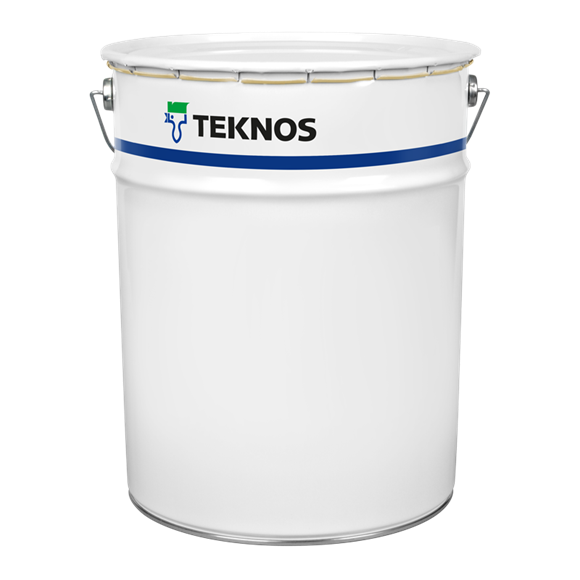 Corrosion protective
1-component
Solvent-borne
Primer
TEKNOZINC SS 1K is a fast drying, one-pack zinc rich ethyl silicate paint.
On structural steel exposed to weather or submerged in solvents or oil.
After drying TEKNOZINC SS 1K forms an inorganic coating containing metallic zinc, which protects the steel cathodically, like zincing. The paint has excellent resistance to mechanical abrasion and it withstands dry heat up to +400°C and also different solvents and oils, even on immersion. The paint requires water for drying, which must be considered when planning the paint work, see sections Drying time and Application conditions.
| | |
| --- | --- |
| Solids | abt. 60 % by volume |
| Total mass of solids | abt. 2080 g/l |
| Volatile organic compound (VOC) | abt. 450 g/l |
| Gloss | Matt |
| Drying time – dust free | after 15 minutes |
| Drying time – touch dry | after 30 minutes |
| Thinner | Thinning is not recommended. In exceptional circumstances use TEKNOSOLV 1639 max. 5% by volume. |
| Clean up | TEKNOSOLV 1639 |