TEKNODUR 0050
TEKNODUR 0050
Polyurethane top coat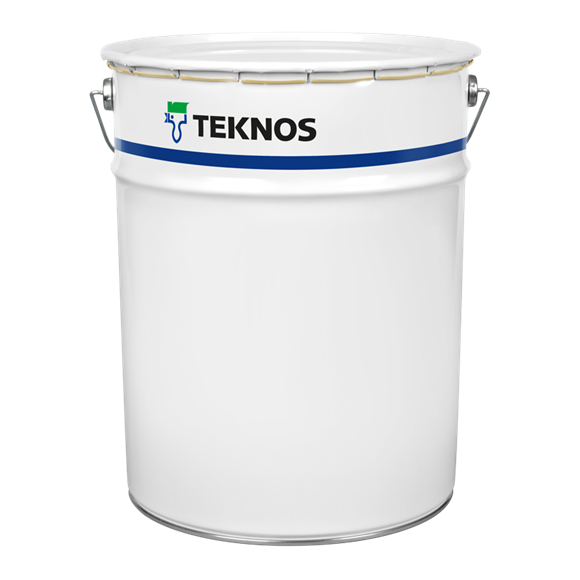 UV resistant
2-component
Solvent-borne
Topcoat
TEKNODUR 0050 is a two-pack, semigloss polyurethane top coat. The hardener is an aliphatic isocyanate resin.
Intended for use as a top coat in TEKNODUR Polyurethane Coating Systems K27 and K29 on steel and metal.
The paint produces a semigloss film with good mechanical and weather resistance. Varnishing with TEKNODUR 0250 Polyurethane Varnish is recommended when the topcoat is required to have excellent gloss and colour retention. Quality-System Approval (Module D) number EUFI29-19001263-MED and EC Type-Examination Certificate (Module B) number VTT-C-12042-15-17 according to Marine Equipment Directive (2014/90/EU) for coating system TEKNOPLAST PRIMER 5 primer + TEKNODUR 0050 or TEKNODUR 0090 top coat.
Technical data sheet
Safety data sheet
| | |
| --- | --- |
| Solids | abt. 56 % by volume |
| Total mass of solids | abt. 870 g/l |
| Volatile organic compound (VOC) | abt. 430 g/l |
| Pot life | 4 h (+23 °C) |
| Mixing ratio | 9:1 by volume (comp. A : comp. B) |
| Hardener | Comp. B: TEKNODUR HARDENER 0010 |
| Gloss | Semigloss |
| Tinting system | Teknomix;Teknotint |
| Drying time – dust free | after 1 h |
| Drying time – touch dry | after 6 h |
| Thinner | Standard thinners: TEKNOSOLV 9521 or TEKNOSOLV 6220 |
| Clean up | TEKNOCLEAN 6496 |
| Approvals & certificates | Marine Equipment Approval (Module D),Marine Equipment Approval (Module B) |