TEKNOPUR 300-800
TEKNOPUR 300-800
Elastomeric coating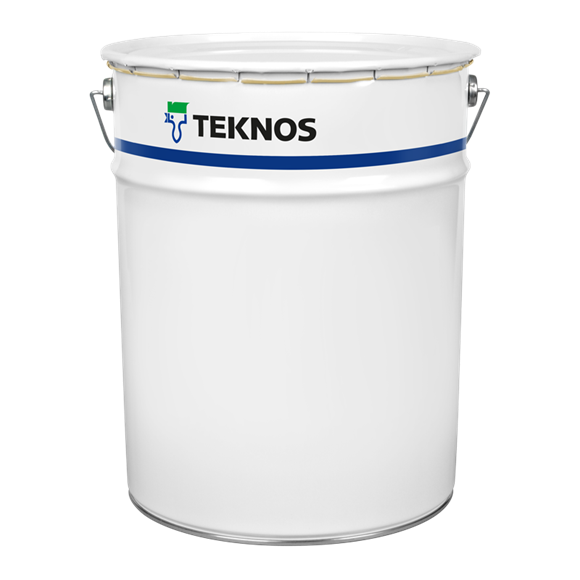 Elastomeric
Immersion resistant
Wear resistant
2-component
TEKNOPUR 300-800 is a two-pack, solvent-free elastomeric coating. Coating is applied by spraying. TEKNOPUR 300-800 is based on pure polyurea.
Intended for use as waterproofing for bitumen roofs and concrete structures and as a coating for surfaces which require abrasion resistance e.g. transport wagons.
TEKNOPUR 300-800 withstands impacts, hard abrasion, chemicals and constant immersion in water. It will cure also in -20 °C temperature. Coating yellows due to the impact of UV-light. When a surface with good colour retention is desired, the surface needs to be overcoated with e.g. TEKNODUR polyurethane top coat. The coating is usually applied to 500 - 3000 µm thickness. Fire resistance class Efl for floorings. For objects subjected to chemical immersion using colour Light grey is recommended.
Technical data sheet
Safety data sheet
Other product specific documents
| | |
| --- | --- |
| Solids | abt. 100 % by volume |
| Total mass of solids | abt. 1120 g/l |
| Volatile organic compound (VOC) | abt. 0 g/l |
| Pot life | 5 sec. (+23 °C) |
| Mixing ratio | 1:1 by volume (comp. A : comp. B) |
| Hardener | Comp. A: TEKNOPUR HARDENER 7245 |
| Gloss | Gloss |
| Drying time – touch dry | about 12 sec |
| Drying time – fully cured | about 1 d |
| Clean up | TEKNOCLEAN 6496, TEKNOCLEAN 6481 |
| Approvals & certificates | CE marking |