TEKNOCRYL 2K 2540-05
TEKNOCRYL 2K 2540-05
NISO - Acrylic top coat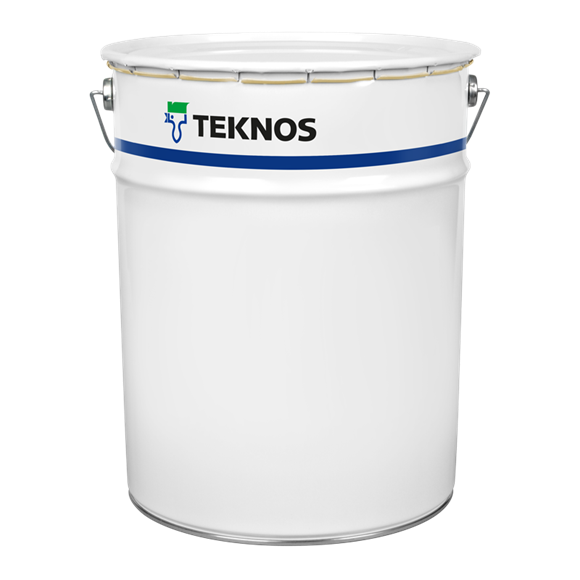 TEKNOCRYL 2K 2540 is a two-pack acrylic paint where the hardener used is an isocyanate-free special hardener.
Used in coating systems as a top coat on epoxy paints, e.g. TEKNOPLAST PRIMER 7. Used in coating system K77 which corresponds with coating system 1 in standard NORSOK M-501 rev. 5:2004, Annex A. The coating system is tested and approved according to ISO 20340 test requirements.
TEKNOCRYL 2K 2540 forms a semigloss surface that will withstand well abrasion and weather.
| | |
| --- | --- |
| Solids | abt. 47 % by volume |
| Total mass of solids | abt. 600 g/l |
| Volatile organic compound (VOC) | abt. 490 g/l |
| Pot life | 8 h (+23 °C) |
| Mixing ratio | 3:2 by volume (comp. A : comp. B) |
| Hardener | Comp. B: TEKNOCRYL 2K HARDENER 7326 |
| Gloss | Semi-gloss |
| Tinting system | Teknotint |
| Drying time – dust free | after 20 min |
| Drying time – touch dry | after 2 h |
| Thinner | Standard thinners: TEKNOSOLV 9521 and TEKNOSOLV 6220 |
| Clean up | TEKNOSOLV 9521 and TEKNOSOLV 6220 |
| Approvals & certificates | NORSOK M-501 |