Circular economy is driving coating product development
Coatings manufacturer Teknos is advancing circular economy and developing its resource-wise operations. Environmental values and resource efficiency are the basis of new products and services that will be introduced to the market shortly.
Surface treatment as a service, utilizing industrial side streams, researching the use of circular raw materials, and developing coatings that are suitable for the recyclability of an end product. These are a few examples of the circular economy related projects ongoing at Teknos.
Coating products and services enable customers to achieve circular economy in practice
Together with industrial partners, Teknos is developing coatings for paper and paperboard that decrease the use of plastic. In this real-life example of circular economy, the companies are creating new moisture and grease resistant surfaces for food packages and disposable tableware made with so called barrier coatings, replacing problematic plastic films. The new barrier coatings will be made for easy recyclability at first, then contain bio-based materials, and ultimately be biodegradable.
"Currently the greatest challenges in developing bio-based coatings are finding uniform raw materials that fit the supply chain, and the availability of raw materials," says Teknos' Commercial Manager Tuomas Aspiala.
One possible bio-based raw material for coatings that is being researched is lignin. It is renewable and abundant and is a byproduct of various industries such as the pulp industry. Lignin that cannot be reused is currently burned for generating energy.
From side streams to raw materials
Circular economy and resource efficiency are at the core of Teknos' operations and R&D. The carbon footprint associated with raw materials purchased plays a major share of a coatings company's total carbon footprint. One method of reducing the impact is reducing the use of virgin raw materials by using more recycled materials in manufacturing, for instance industrial side streams. Waste created in Teknos' own manufacturing is recycled as much as possible and used again as raw materials.
In 2019 Teknos reduced by almost 450 tonnes of waste generated from all its production sites, which is a 7 per cent reduction from 2018. Increasing the utilization rate of side streams and materials contributed to this improvement.
Circular economy principles drive Teknos' product design. Coatings play an enabler role in circularity by protecting surfaces and maximizing the lifetime of the coated product. Durability is thus an important criterion that Teknos does not compromise.
In recent years, Teknos has accelerated its efforts in increasing the recovery of materials from its manufacturing side-streams. The R&D team has found various new ways of recovering and processing materials from powder side streams and turning them into raw materials used in new products.As an example, in 2019 its factory in Poland saved around 3.2 tonnes of side-stream powder and utilized it in new products, and this year that amount has already been doubled.
"Our R&D has found a feasible way to utilize powder residuals which are out of spec and would go to waste. The residuals are processed then used as fillers in a liquid epoxy primer. This has brought encouraging results to us in both environmental and economic terms," says Teknos' Sustainability Specialist Tram Nguyen.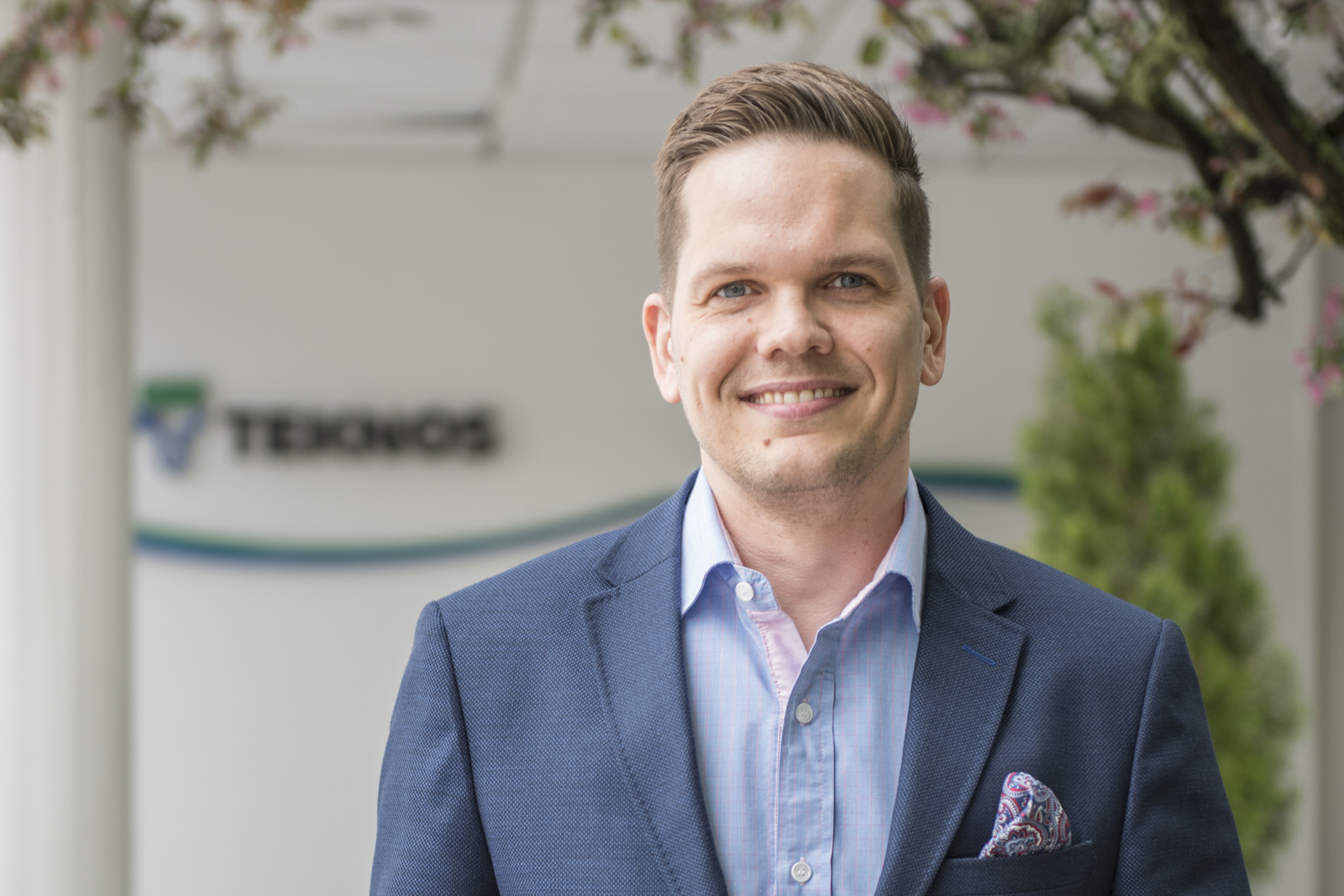 Ask for more information
Tuomas Aspiala
Group Commercial Manager
Mobile +358 950 609 268
tuomas.aspiala[@]teknos.com