In Japan, front yards sparkle with powder-coated pearlescent Bobi Mailboxes
Many homes have been renovated this year – both indoors and outdoors. The trend for yard renovation has meant that mailboxes have also undergone a make-over. In Japan, the sophisticated design, countless color options and added effects, of Bobi mailboxes are especially popular. Not least because there is also a Moomin pattern in the selection, native to Finland's well-known comic strip The Moomins.
The special round top design of the mailbox is much admired
The round shape and beautiful colors of the Bobi mailbox speak volumes about the house owner's good sense of style both in Finland and abroad. Bobi.com is a small, family business that has been operating on the West Coast of Finland for thirty years. They design, sell and market mailboxes, which are then produced via various partners.
"In the early stages of the company, we made a 'customer comments' box with a round top for a bank's interior. The customers loved the shape of the box. It occured to me that the same design could also be used for mailboxes. Plans were made, and production of the current mailbox started in 1993," states Lasse Lehtimäki, Bobi.com's CEO.
More than 20,000 mailboxes are manufactured each year, and about third of them are currently exported to Japan. The rest are distributed within Finland and other European countries. The Central European distribution point in the Netherlands has enabled efficient logistics in Central Europe for several years.
"Our product is international, but it is important that it bear the Finnish key flag symbol. We are proud that a product made in Finland by our small Finnish family business is exported to end users around the world," rejoices Lehtimäki.
A high-quality powder-coated surface that lasts for generations
The mailboxes are made of galvanized steel, and 95% of them are painted with INFRALIT powder coatings. The painting work is subcontracted to coating company Pintaa Coatings Oy. Lehtimäki is pleased to be able to rely on Teknos products. "Our powder-coated mailboxes have a very high-quality surface and long-term durability, so that they can be passed not only from father to son but also from grandfather to grandson."
As more than half of all our products are colored, a wide range of coating colors is part of Bobi.com's service. "We offer our customers country - and region - specific color options according to their wishes. This is particularly the case in Japan; at the moment we offer a popular line in pearlescent colors, developed specifically for this market," Lehtimäki points out.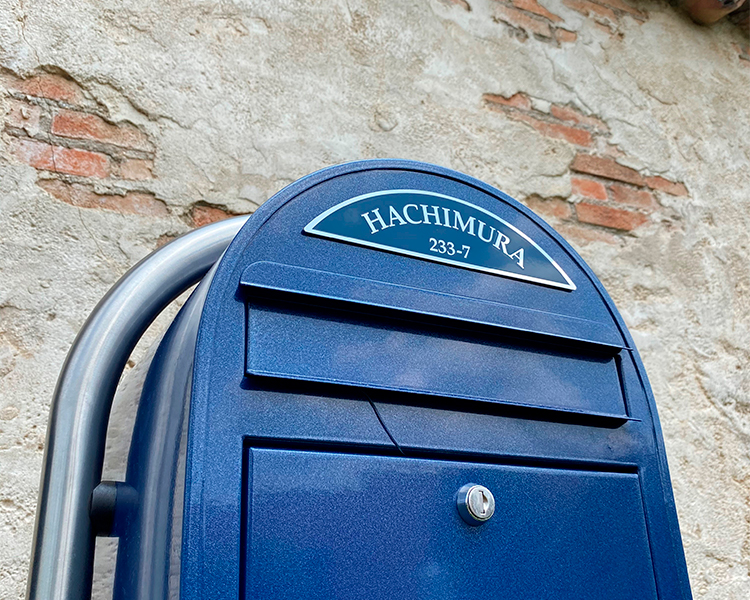 Pearlescent effect in shade RAL 630 M is used in the mailbox.
Lehtimäki has toured international fairs for more than ten years to get acquainted with industry trends and product development. Amongst the essential requirements for a high quality mailbox are good lock protection and an inner rain grate for challenging weather conditions. In addition, the option of height adjustments for the filling hatch is desirable, for example, in the Bobi Grande and Jumbo models.
"The small letterboxes in our collection are now a growing trend. On the other hand, due to the increase in online shopping, the newest addition to our collection, Bobi Cargo, is robust enough to receive postal parcels. In terms of colors, the black structural surface is currently trending both in Finland and in Central Europe" states Lehtimäki.
Bobi.com could be described as a small big company. "At a trade fair, someone asked us if we had more or less than 100 employees. They were confused when they heard that there were only 3 of us in the company", Lehtimäki remembers with a smile. A clear and well-marketed concept has a solid foothold both in Finland and around the world.
Landscape Photo: find47/kagoshima/1vnNJ
Creative Commons Attribution 4.0 International License (CC BY 4.0) https://creativecommons.org/licenses/by/4.0/"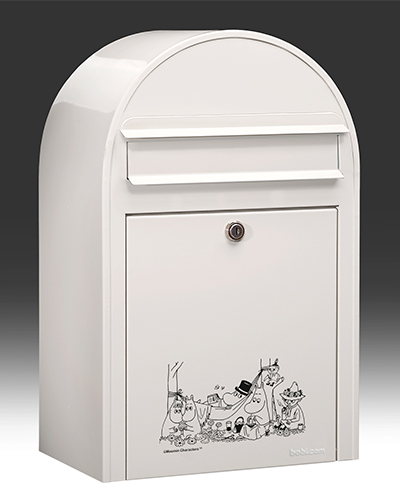 A charming Moomin theme
Moomin-themed mailboxes are popular in Japan, where the Moomin BOBI CARGO letter and package box with its own illustration has also just been launched.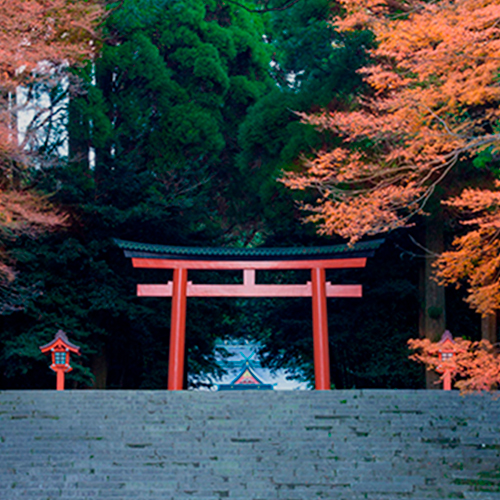 the needs of different cultures are taken into account
"We offer our customers country- and region-specific color options according to their wishes. This is particularly the case in Japan"
Lasse Lehtimäki
watch a video on making and painting mailboxes