Suvilahti Skate Park is totally aflame
Skateboarding will be one of the five new Olympic sports introduced in the Tokyo 2020 Summer Olympics. Teknos contributed to the international HELride event arranged in Helsinki as a sponsor.
Finland's largest skateboarding event #HELride filled the streets of Helsinki from July 13 to 15, 2017 with both enthusiasts interested in the sport and pro skaters. One of the central venues was the unique Suvilahti Skate Park.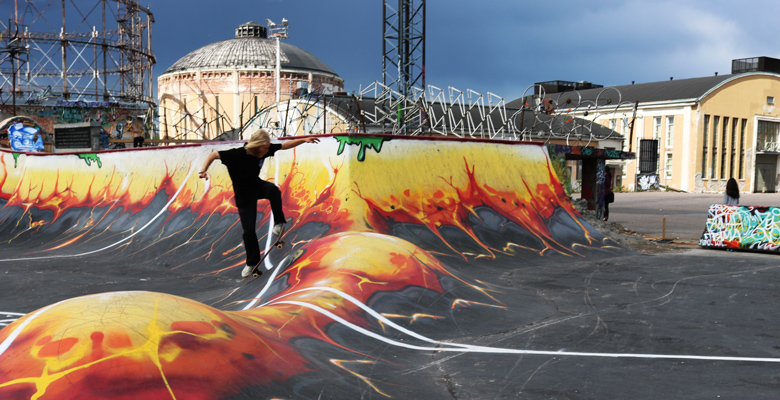 The massive concrete Suvilahti Skate Park has been under construction since 2011 as a DIY project. Prior to the 2017 HELride event, the appearance of the skate park was modernized to a lava lake by using Teknos paints.
Suvilahti Skate Park rules mandate that the park is mainly intended for experienced skaters and it is not recommended for beginners or small children because of the risk of collisions. Beginners are welcome to try out the sport if there are no other skaters present in the park.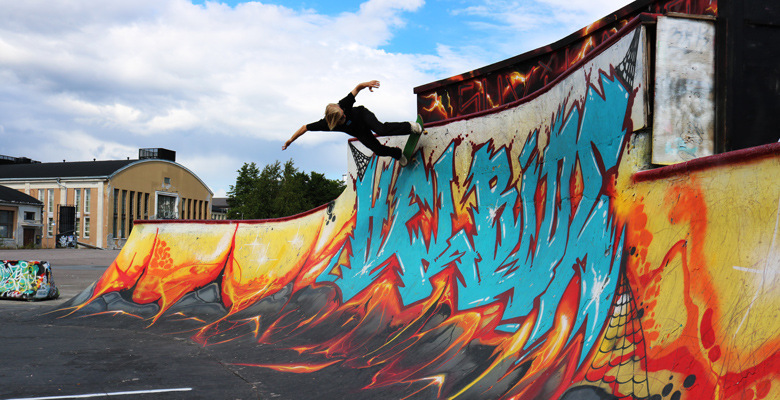 Suvilahti is also famous for its skillful graffiti. The outer walls of the skate park and nearby graffiti fences are designed for graffiti, but painting on the inner surfaces of the skate park is not allowed.