Colourful urban culture with Teknos paints
Paint does not just protect surfaces but is key to their look. Colours unlock their potential when telling stories, visualizing imagination and adding glow to the world. This becomes very obvious when art is performed on dull urban surfaces. A new video presents a fascinating, exciting street art project. Teknos paints were part of the event.
10ieme Art Festival street art project in France
Supporting community art
Painting the subway in the village of Ydes in the south of France was a project part of the 10ieme Art street art festival, organized for the third time last summer. The festival was launched by a non-profit organisation campaigning for urban culture. The organisation initiates and supports educational, social and leisure activities in urban areas, with a natural focus on skating and graffiti.
One of the initiators of the project in Ydes was Vincent Pietri. He shares his love for urban art with Guillaume Priou, the technician of the French Teknos dealer Taylux who provided the paint for the event.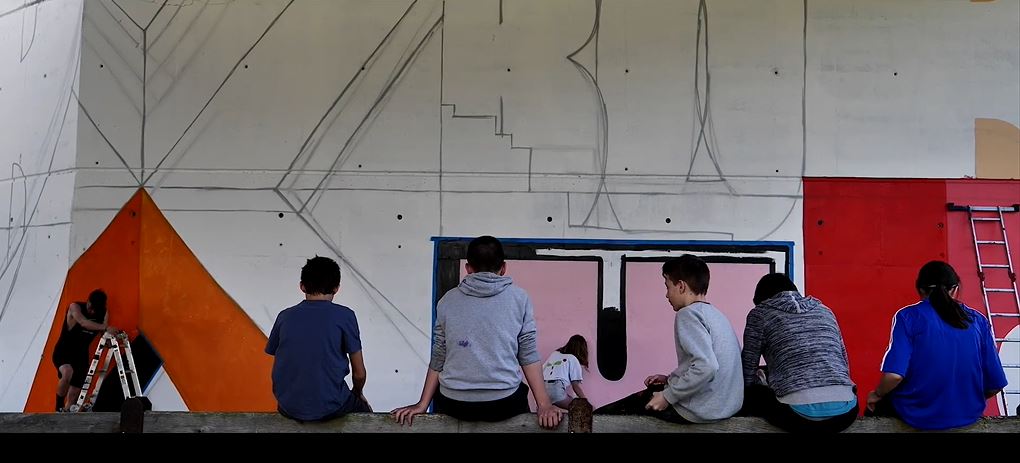 "Street art meets you when you go to work, for instance, you do not have to go to a museum. In a sense, street art is for everybody! I feel especially compelled to get children, young adults and residents involved."
Vincent Pietri, co-founder Festival 10ieme Art
Urban art for the new warehouse
Yves Trias, managing director of the French Teknos dealer Taylux, was excited by this street art project and already has new plans.
"We agreed with Vincent Pietri that he will paint the interior walls of our new warehouse that is to be finished soon. We are looking forward to his creative images, painted of course with Teknos products."
Watch a video about our anti-graffiti technology