Floor coatings for concrete surfaces
TEKNOFLOOR product family offers a perfect range of products for coating concrete floors and other surfaces. We have been an expert in producing coatings for concrete surfaces for decades.
As a result of our product development work, the TEKNOFLOOR product family has several superior new properties. The coatings withstand chemical and mechanical stresses extremely well. They increase the concrete's surface strength, and they have good adhesion to concrete. The products are also easy to apply, making the work easier than ever.
The TEKNOFLOOR product family consists of a full range of products, from priming paints and varnishes to finishing paints and varnishes. Concrete surfaces can also be painted with water-based products developed as an alternative to traditional solvent-based products.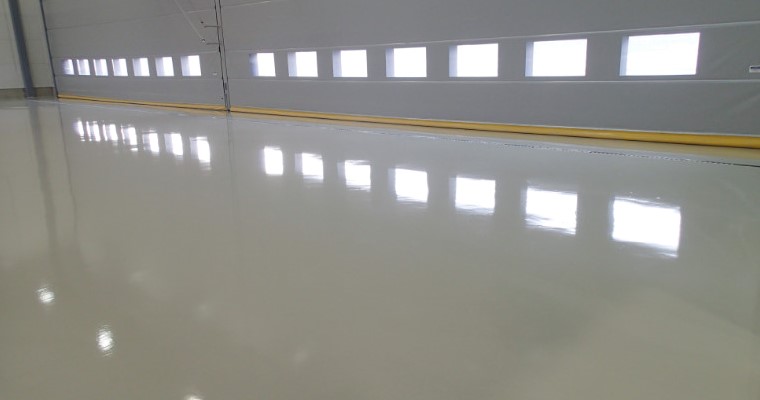 TEKNOFLOOR L40 EPOXY COATING SYSTEM
TEKNOFLOOR AQUA 110F water-based two-component coating
Applications
Basements, bathrooms, concrete floors exposed to light traffic. Suitable also for wall surfaces.
Properties
Strong surface, excellent mechanical durability
Ease of cleaning
Good withstanding of chemical stresses
Ease and simplicity of application
Rapid drying
Suitability also for wall surfaces
TEKNOFLOOR L44 EPOXY COATING SYSTEM
TEKNOFLOOR 500F solvent-free, self-levelling two-component coating
Applications
Industrial facilities, garages, business facilities, repair shops, and butcheries with strong mechanical stresses.
Properties
Strong surface, excellent mechanical durability
Ease of cleaning
Good withstanding of chemical stresses
Self-levelling on horizontal surfaces