Sustainable coating solutions for exterior windows & doors
Windows and doors perform several functions in a house. It shields an opening, add decorations to the overall appearance of buildings, facilitates natural lighting and effective cross ventilation and expand visibility to the outside view. Windows and doors are necessary because it provide security by controlling access into the house and the exit during emergency that could save our life.
In Teknos, we are on our mission to provide technically advance exterior coating solution to protect wooden window and door from sunlight and rain to extend its service life in the tropical climate. We designed our exterior grade coating systems with the combination to provide optimum durability for different tropical wood species, joinery designs and process efficiency to meet the customer requirements.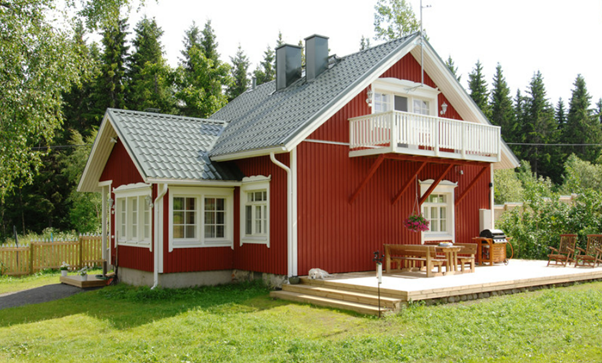 Teknos Coating's Solution
Teknos waterborne coating product is solvent free, non-flammable and low VOC that minimise the impact to the environment and human health. Unlike solvent based products, waterborne products maintain its elasticity over the time which allow the coating's film to follow the wood natural movement without cracking or flaking. Waterborne coatings can be diluted with water to allow viscosity adjustment to attain good flowability in the application and the coating equipment (roller/spray) can be washed by just using water.
Apart from these, Teknos coatings provide good wetting during application and good interlayers adhesion upon curing. The water vapour permeability allows the wood to breathe through the micro-porous coating layers and that equilibrate the wood inner moisture along the year. This can greatly reduce the risk of moisture accumulating inside the wood and avoid discolouration and fungal growth.
TEKNOSEAL 4000 (End Grain Sealer)
Teknoseal 4000-00, an aqueous product for sealing of end grain of new wood designated for exterior use, can be applied by brush and is used to close end grains at both softwood and hardwood species.
AQUA PRIMER (Wood Preservative)
AQUA PRIMER 2907-02 is an aqueous preservative for new untreated wood to enhance wood dimensional stability. The treated area will be protected against wood destroying and wood discolouring fungi and satisfies the performance requirements of EN 599-1. This product can be applied by flow coat, vacumat, dipping (manual or automated), brush machine and brush (manual).
ANTISTAIN AQUA (Tanning Blocker)
ANTISTAIN AQUA 2901 is a waterborne primer for hardwood, and for non-durable hardwood that has been pre-treated with a Wood Preservative. It reduces surface discoloration especially on opaque topcoat caused by tannins in hardwood.
AQUATOP (Topcoat)
AQUATOP 2600 is a waterborne topcoat to provide good resistance for outdoor exposure. This topcoat can be applied by all conventional spraying systems - both hand spraying and automated and robot spraying such as airless and airmix spray equipment. It provides good moisture resistance and can typically be applied on pre-treated wood substrates. AQUATOP 2600-23 shows good opacity and less-yellowing film, while dried to a clear and non-hazy film to retain the natural texture and surface characteristics.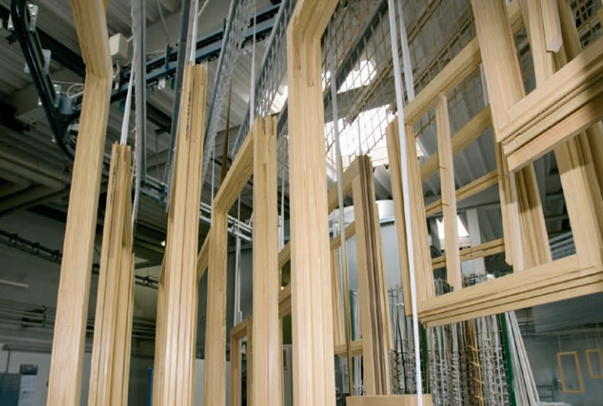 Application
At Teknos, we offer exterior coatings for different wood species (i.e., hardwood, modified hardwood/ softwood substrates). Our product can be applied either by spray, flowcoat, dipping, brush and vacuum applications. Whether you need an opaque or a translucent coating, a tinted colour or clear finishing, you will be able to find the right product at Teknos.
Windows and Doors -Film Forming Construction Layers
1) Opaque Systems
Hardwood (Acacia Mahogany, Meranti)


Modifed hardwood (Thermo Acacia, Thermo Ash) or Modified softwood (Accoya)

2) Translucent Systems
Hardwood (Acacia Mahogany, Meranti)

Modifed hardwood (Thermo Acacia, Thermo Ash) or Modified softwood (Accoya)

* WFT =Wet film thickness
Note: The above built-up layers are for reference purpose only, we provide recommendations on products, application methods and coating systems based on your types of wood substrate, quality or process requirements. All Teknos coating systems can be customised to meet your unique requirements and specifications.

With our many years of experience and strong focus on R&D, Teknos offers the best in product quality, which are proven and safe. With the right exterior products from Teknos, you can ensure your wooden windows and doors stay looking good for many years to come.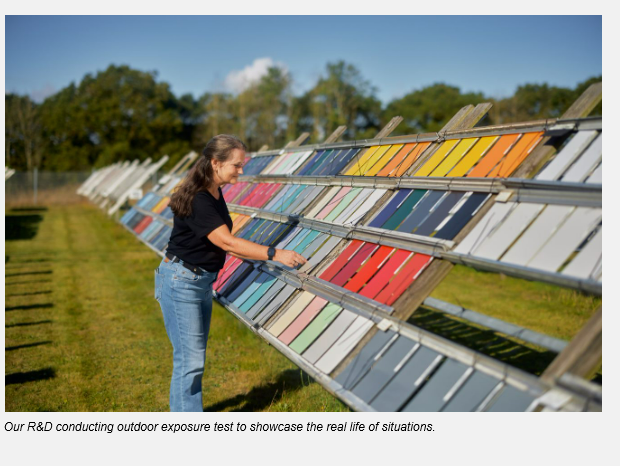 Sales and Technical Support
Finding the right Teknos solutions for your windows and doors are easy. You can count on Teknos as a sustainable coating solution partner to get sound advice. Teknos is always ready to support you in designing
your optimal coatings solution and application system.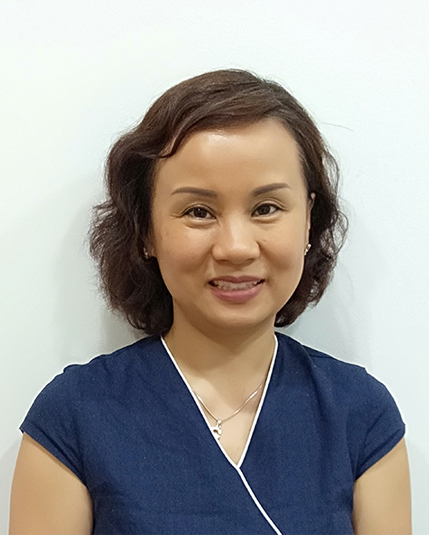 Bạn có câu hỏi
Giang Nguyen Huong
Business Development Manager
giang.nguyen@teknos.com