Garden Furniture for Tropical Climate
Garden furniture allows families to have an outdoor space for reading, cuddling with pets, breathing fresh air and a place for elderly to sit in the patio area. Al fresco dining is another great pleasure for those who love social gatherings to enjoy with family and friends without needing a long time setting up tables and chairs. Additionally, more hotels, restaurants, cafes, and bars are also offering outdoor settings, presenting a dining experience that will allow guests to feel more safe especially during the outbreak of infectious disease such as Covid-19; and the right garden furniture makes a huge difference. Outdoor furniture does this by bringing comfort and elegance to gardens, helping people to enjoy the tranquility of outdoor spaces and fresh air.

Garden furniture is designed with weather-resistant materials and protection from wear and tear, that is left outside all year round. Wood is one of the most popular material options in outdoor garden furniture for both residential and commercial sectors, thanks to its strength, durability and timeless natural appeal, garden furniture made of pine, eucalyptus and other softwoods are primarily produced for European markets. The typical coating system is opaque white, the wood surface is treated with blue stain and wood destroying fungi preservatives, primer to prevent bleeding, discoloration from knots and final protective topcoat.

In Asia, the local hardwood such as teak, merbau, balau, meranti and rubber wood are widely available and being used to produce various kinds of outdoor premium furniture. Even for the most weather-resistant hardwoods, it is advisable to create a beautiful and protective finish to withstand direct sunlight/UV exposure, higher heat, humidity (70-80%) and rain frequencies from ruining its integrity.
Common Problems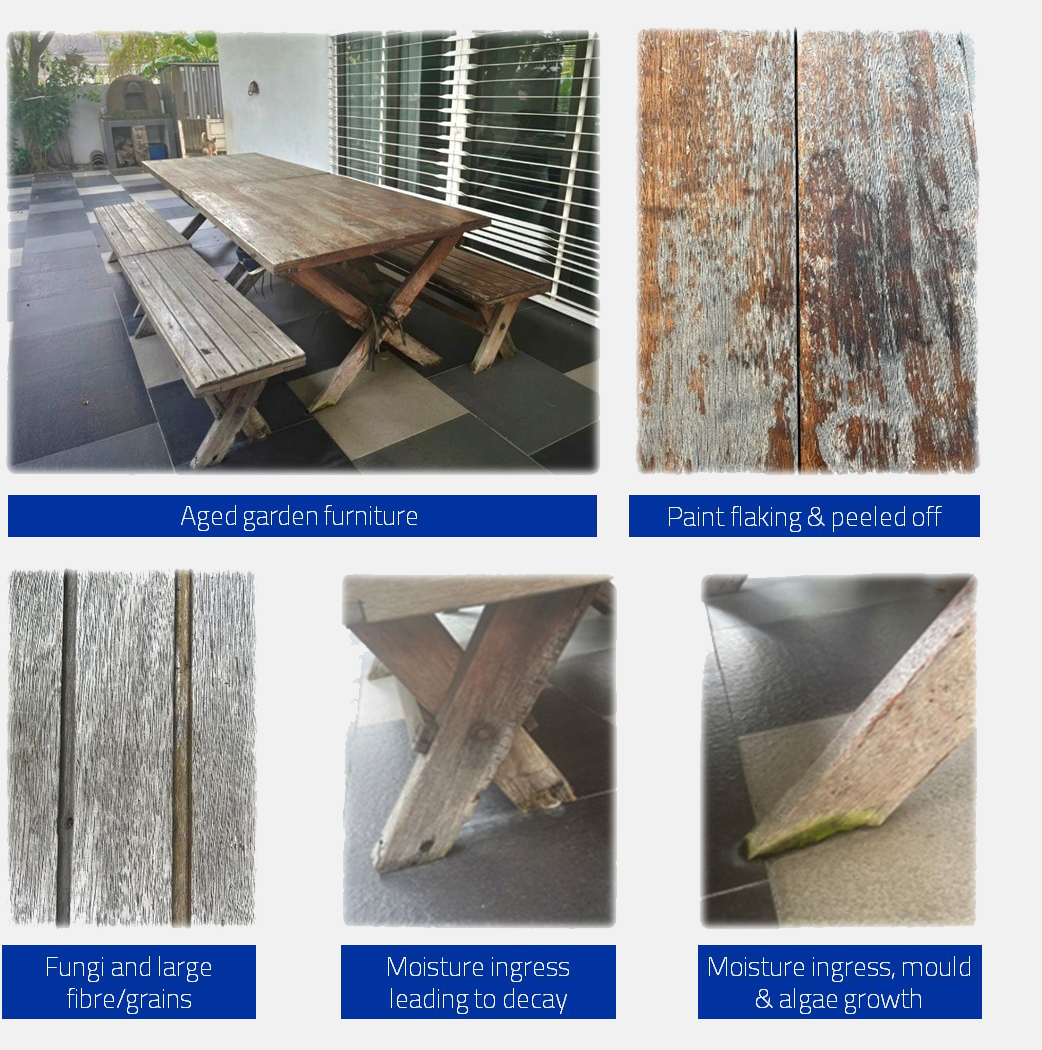 Teknos Waterborne Solutions For Garden Surfaces
Product assortment and functions for exterior wood: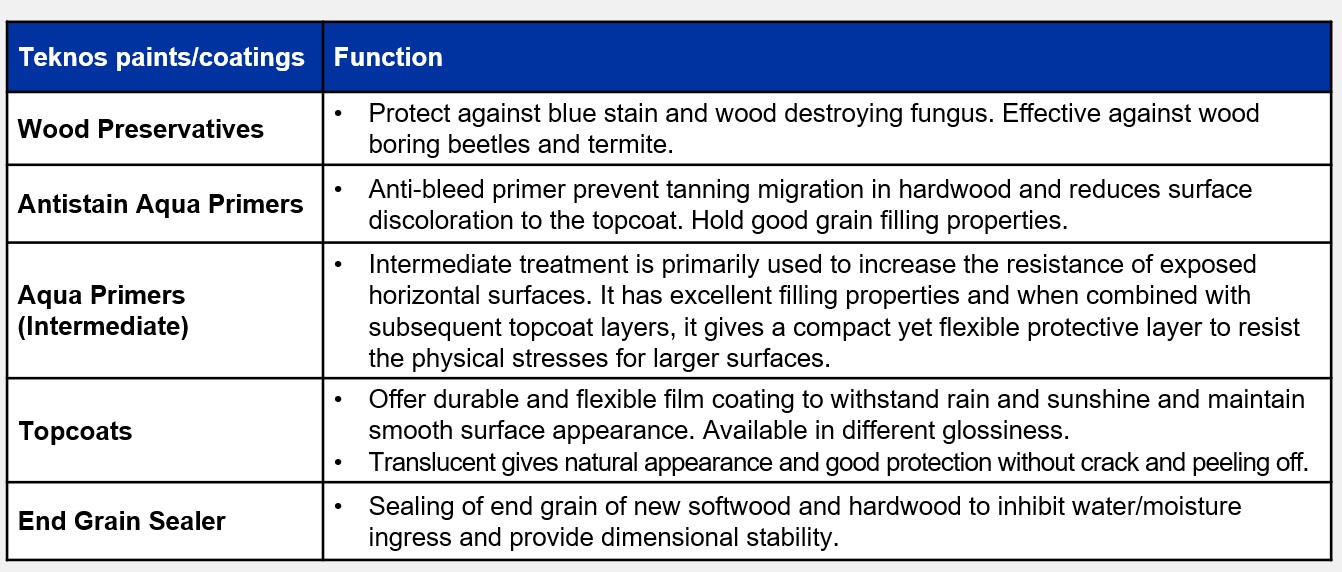 Teknos has conducted several studies including QUV accelerated weathering test with no defect after 500hours and outdoor/natural exposure test to determine the optimal combination of coating systems that are most suited in this tropical climate. Then followed by a series of comparison tests on local wood species, surface treatment, different coating thickness, discoloration (yellowing) and light fastness to ensure maximum outdoor protection and longer lasting performance.

Recommended Coating Systems
1) Opaque System

Closed Pores
Wood substrates: Mixed tropical wood and rubber wood



Open Pores
Wood substrates: Mixed tropical wood and teak

2) Translucent System
Non-Film Forming
Wood substrates: Teak



Film Forming (Colour Equalisation)
Wood substrates: Eucalyptus/Mixed tropical wood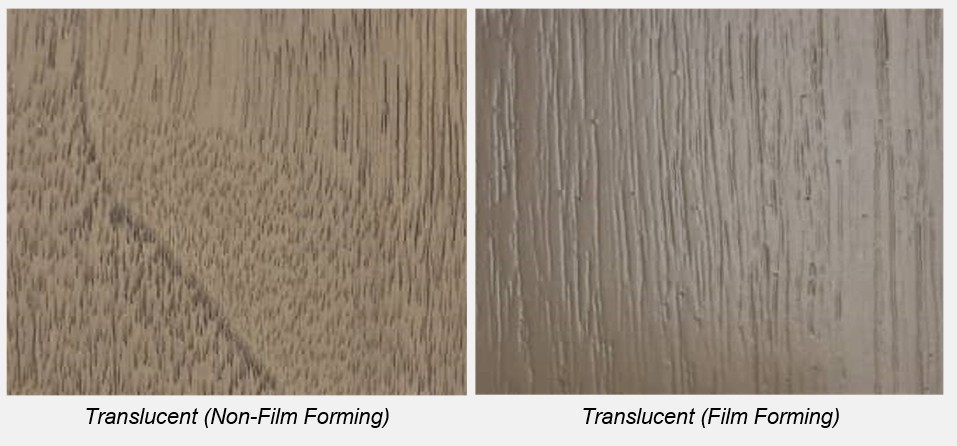 Sales and Technical Support
Finding the right Teknos solutions for your garden products is easy, consult our Teknos Sales Representative to obtain more information and share your requirements.