TEKNOPUR 340 FR
TEKNOPUR 340 FR
Fire-retardant elastomeric coating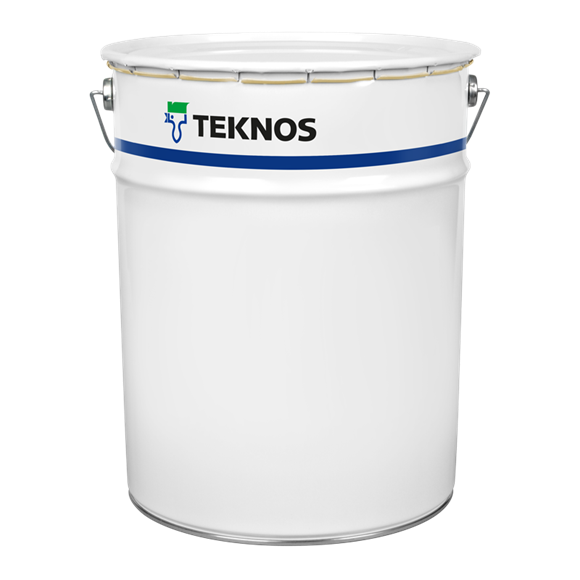 TEKNOPUR 340 FR is a two-pack, solvent-free elastomeric coating. Coating is applied by spraying. TEKNOPUR 340 FR is based on pure polyurea.
Used as waterproofing and improving of physical resistance for roofs and concrete structures on objects which require a fire resistance rated coating.
TEKNOPUR 340 FR withstands impacts and constant immersion in water. It will cure also in -20°C temperature. The coating is fire-proofed with effective, halogen-free fire retardants. The coating fulfills the Nordic requirements of external fire exposure to roofs according to CEN TS 1187 Test 2 on certain flammable substrates and on all non-flammable substrates. Fire resistance class Cfl-s1 for floorings. The coating is usually applied to 2 - 5 mm thickness. Product has CE approval for protection of concrete structures.
Technical data sheet
Safety data sheet
Other product specific documents
| | |
| --- | --- |
| Solids | abt. 100 % by volume |
| Total mass of solids | abt. 1190 g/l |
| Volatile organic compound (VOC) | abt. 0 g/l |
| Pot life | 5 sec. (+23 °C) |
| Mixing ratio | 1:1 by volume (comp. A : comp. B) |
| Hardener | Comp. A: TEKNOPUR 340 FR HARDENER |
| Gloss | Gloss |
| Drying time – touch dry | after abt. 15 seconds |
| Drying time – fully cured | after abt. 1 day |
| Clean up | TEKNOCLEAN 6496, TEKNOCLEAN 6481 |
| Safety markings | See safety data sheet. |
| Approvals & certificates | CE marking |