TEKNOLAC COMBI 2280-02
TEKNOLAC COMBI 2280-02
Alkyd-based single coat paint with high solids content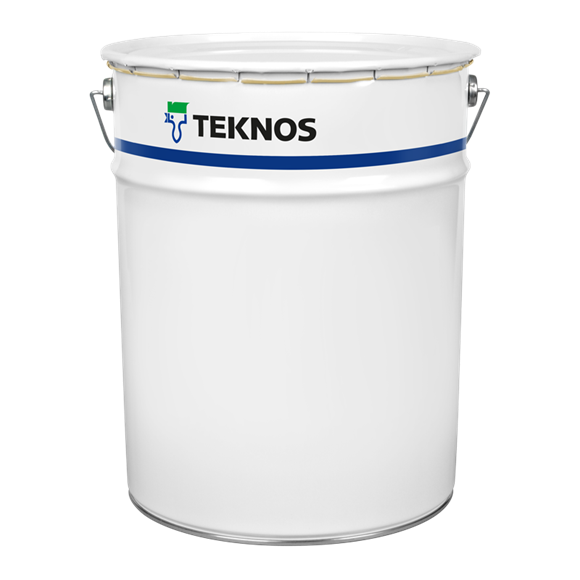 TEKNOLAC COMBI 2280-02 is an alkyd-based single coat paint with high solids content. Contains active anticorrosive pigments.
Intended for single coat painting, but can also be used as top coat in systems including a primer, e.g. TEKNOLAC PRIMER 168. Used for painting on steel when a high film thickness is desired with few layers and a low amount of solvent emissions.
The paint has a high volume solids content, low VOC content, good chemical durability, short drying time and good weathering properties. Can be applied in film thickness up to 300 µm dry film without any risk of runnings.
| | |
| --- | --- |
| Solids | abt. 63 % by volume |
| Total mass of solids | abt. 1370 g/l |
| Volatile organic compound (VOC) | abt. 380 g/l |
| Gloss | Matt |
| Tinting system | Teknomix;Teknotint |
| Drying time – touch dry | after 2 h |
| Drying time – forced drying | 60°C / after 60 min |
| Thinner | TEKNOSOLV 1639, TEKNOSOLV 1602 (aromate-free thinner), or TEKNOSOLV 9502 |
| Clean up | TEKNOSOLV 1639, TEKNOSOLV 1602, TEKNOSOLV 9502 |