TEKNOFLOOR 500F
TEKNOFLOOR 500F
Epoxy coating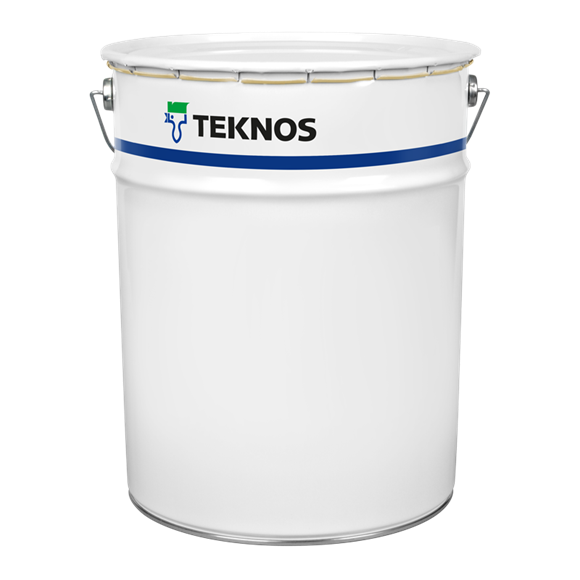 TEKNOFLOOR 500F is a solvent-free two-pack epoxy coating for concrete floors. The product can be used on the floors of food production spaces (Smithers Rapra, Certificate Number GC0070).
Used on all industrial floors where a level, conformal coating is required that has a good mechanical resistance.
The coating withstands water, chemicals, oil, grease and petrol. It does not resist strong acids nor continuous attacks by organic acids or strong solvents. The abrasion resistance of the coating is very good. When good colour and gloss retention is required TEKNOFLOOR 500F can be overcoated with polyurethane top coats of the TEKNODUR 0100 series. The coating becomes level by itself on even surfaces. The product has CE approval for protection of concrete structures. The product has been classified to Group M1 in Emission Classification of building materials.
Technical data sheet
Safety data sheet
Other product specific documents
| | |
| --- | --- |
| Solids | abt. 100 % by volume |
| Total mass of solids | abt. 1200 g/l |
| Volatile organic compound (VOC) | abt. 0 g/l |
| Pot life | 10 min. (+23 °C) |
| Mixing ratio | 10:3 by volume (comp. A : comp. B) |
| Hardener | Comp. B: TEKNOFLOOR HARDENER 500H |
| Gloss | Full gloss |
| Tinting system | Teknomix |
| Drying time – dust free | after 6 h |
| Drying time – touch dry | after 16 h |
| Drying time – fully cured | after 7 d |
| Clean up | TEKNOSOLV 9506 Do not dilute the coating! |
| Approvals & certificates | CE marking,M1 classification,Smithers Rapra |