ANTISTAIN AQUA 5300-22
ANTISTAIN AQUA 5300-22
Primer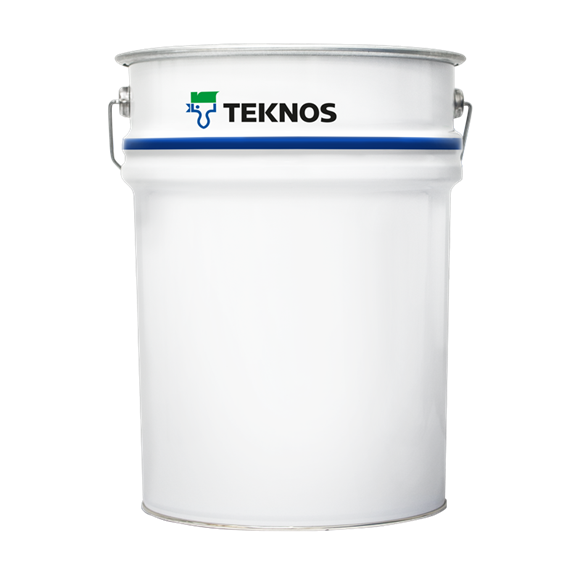 ANTISTAIN AQUA 5300-22, a two-component water-borne primer for new wood designated for exterior use such as windows and doors.
ANTISTAIN AQUA 5300-22 can be applied by flow coat and dipping or by Airmix and Airless spraying systems either by hand or in automated spraying facilities. ANTISTAIN AQUA 5300-22 will typically be applied on softwood, which has been pre-treated with a Wood Preservative.
ANTISTAIN AQUA 5300-22 minimises yellowing from knots and softwood with a large amount of heartwood and can be used as primer on larch wood.
Surface preparation
The wood must be free from wood dust and contamination. The moisture content of the wood should be approx. 13% and should not exceed 15%. Pretreatment is required for wood substrates not meeting Durability Class 3, EN 350:2016. Teknos has a range of preservative products meeting the requirements of EN 599-1, please contact Teknos for further guidance.
Application conditions
After adding Comp. B the product is stirred with mechanical stirring equipment and the mixture rests for 10 min., then stir again. MIXING RATIO (A:B): 1.5:1 parts by volume MIXING RATIO (A:B): 1.5:1 parts by weight SPRAY APPLICATION: Wet film range 150-200 µm FLOW COAT / DIPPING: Wet film range 75-100 µm Minimum product temperature by use: 18°C. The product is temperature sensitive, which influences the viscosity. Optimum temperature for products and surroundings: +18°C - +22°C. Optimum relative air humidity: Approx. 50%.
Storage
Storage temperature is +5°C - +30°C. Shelf life in unopened containers: See "Best before date" on the label. Keep containers tightly closed after use.
| | |
| --- | --- |
| Weight solids | abt. 30 % by weight |
| Volatile organic compound (VOC) | abt. 27 g/l |
| Pot life | 4 h (+23 °C) |
| Pot life, +23°C | SPRAY APPLICATION: 4 hours. After adding Comp. B, the product can be added up to 5% water to increase pot life by an additional 4 hours as needed. FLOW COAT/DIPPING: When working with flow coat it is important to work according to the following guideline. a. After filling liquid into the flow coat it is only possible to produce for 5 days. On day 5 the flow coat must be emptied, cleaned and possible liquid surplus must be discarded. b. By possible production stop during a production period of 5 days, the liquid can only stay in the flow coat for maximum 3 days. If the 3 days are exceeded the flow coat must be emptied, cleaned and possible liquid surplus must be discarded. |
| Mixing ratio | 1,5:1 by volume (comp. A : comp. B) |
| Hardener | Comp. B: HARDENER 7531-20 |
| Thinner | FLOW COAT / DIPPING: After adding Comp. B the product is adjusted with water to a viscosity of 13-14 s in DIN cup 4. It might be necessary to adjust with water and anti-foam agent during the process. |
| Clean up | Water. |
| Colours | Colourless. |
| Packages | Available in a range of standard pack sizes. |
| Safety markings | See safety data sheet. |