Paints and coatings for hygiene management in public spaces
In planning public spaces, it is important to take into account how the space works from a user perspective and ensure that all the key surfaces and materials are resistant to both cleaning products and frequent cleaning. Teknos has paints and coatings specifically developed for hygiene management so that public spaces can be designed as colorful, inspirational, and hygienic.
Parents are usually concerned about their children's health and safety. Caring is life-long, until at some point the roles are reversed. We want to ensure that our aging parents have the best possible care in a safe environment.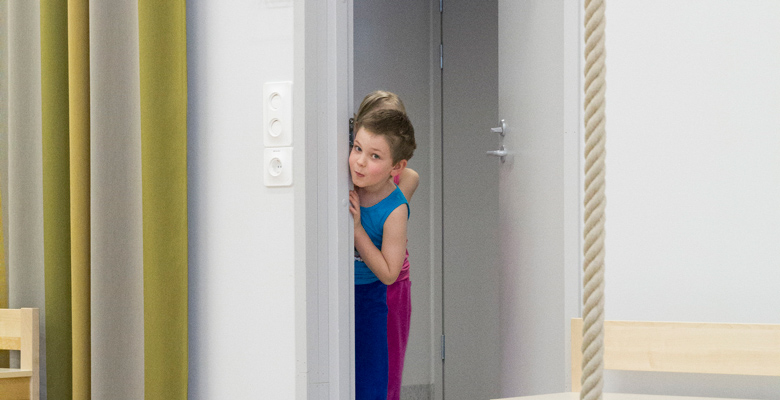 Kindergartens, schools, conference rooms and nursing homes are an integral part of most people's life cycles. Through products developed for hygiene management and good hand hygiene, we can all improve the hygienic safety of public spaces.
A global problem
Microbes are vital for people and a healthy environment is not sterile. Unfortunately, however, some microbes are harmful to humans and cause illnesses. Bacterial antibiotic resistance is one of the most serious problems in health care today. In addition, various epidemics, such as seasonal influenza, are a special health risk for the elderly and pregnant women.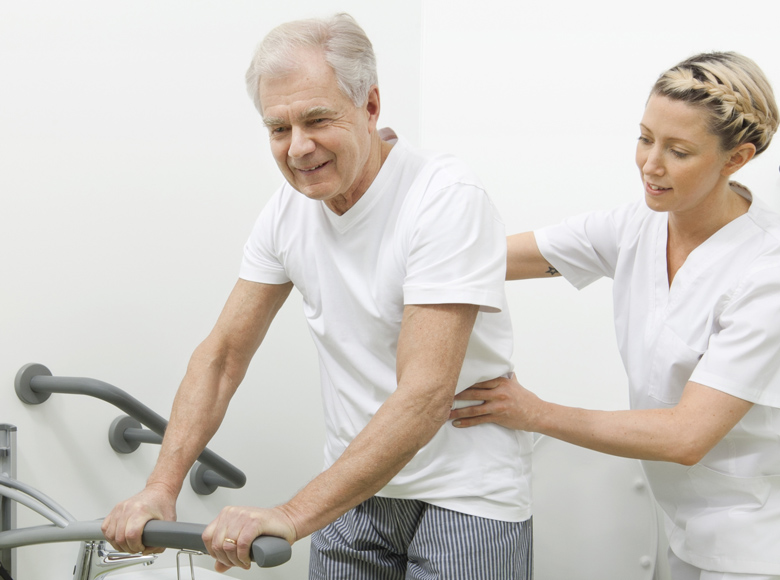 Approximately 4,1 million patients are estimated to acquire a healthcare-associated infection in Europe each year. The number of deaths occurring as a direct consequence of these infections is estimated to be at least 37 000 and these infections are thought to contribute to an additional 110 000 deaths each year (ECDC).
Guidelines for project-specific design
The most common means of contracting the infectious diseases mentioned above are droplet infection and contact infection via contaminated hands or surfaces. It is important to take into account how the space works from a user perspective and ensure that all the key surfaces and materials are easy to clean already in the planning phase of building projects.
Rakennustieto Oy's "Indoor hygiene" building info card set published in Finland includes basic information about infections, how they spread and how to prevent them. The card set also provides new guidelines for project-specific spatial design according to the level of infection control. In the future, the same card set will also include instructions regarding the upkeep, maintenance and cleaning of premises.
Teknos offers a range of products and paint systems for all levels of hygiene: from the basic level all the way to very demanding levels of infection control.
BioCote® antimicrobial technology
The active antimicrobial component in Teknos products is phosphate glass based on BioCote® technology. BioCote® technology makes the paint surface hygienic and is proven to protect against many types of microbes, such as bacteria and molds.
BioCote® has been proven to reduce bacteria and microbes on products by up to 99.5% in two hours or 99.99% in 24hrs. The antimicrobial efficacy of BioCote® technology has been tested according to standard ISO 22196:2011. Only products achieving superior antimicrobial performance carry the BioCote trademark.
The painted surface must be resistant to frequent cleaning
BioCote®-protected TIMANTTI CLEAN special acrylate paint is resistant to frequent cleaning, wet scrubbing and the detergents used in hospitals. The paint is suitable for freshly primed and previously painted concrete, plaster, and building board surfaces. The hygiene-management properties of the paint remain effective throughout the lifetime of the paint film.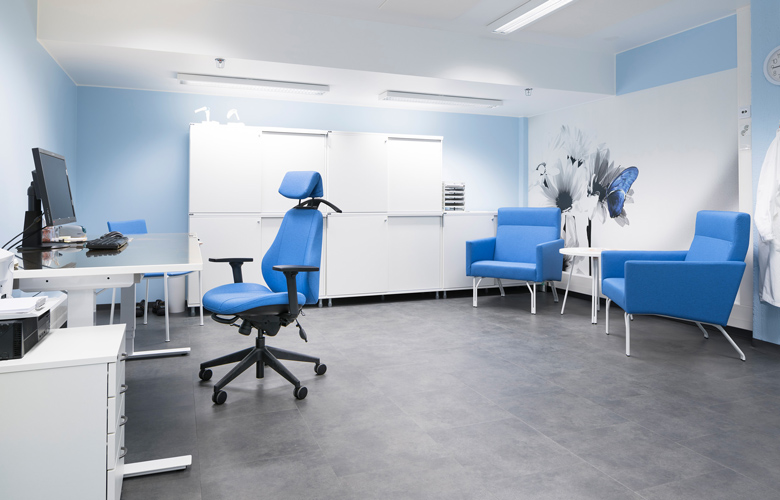 TIMANTTI CLEAN is in Group M1 in the Emission Classification of building materials (The Finnish Building Information Foundation RTS) and the product has been granted the right to use the allergy label of the Finnish Allergy and Asthma Federation. TIMANTTI CLEAN is suitable for use indoors where the durability class is 04 or 05 (The Finnish MaalausRYL 2012) and where wall and ceiling surfaces must be easily cleaned and abrasion resistant. The product's wet scrub resistance is class 1 according to EN 13300 (ISO 11998).
BioCote®-protected INFRALIT EP/PE 8235 powder coating and INFRALIT PE 8435-10 clear coat are the ideal coating solution for applications that require the best possible level of hygiene.
INFRALIT EP/PE 8235 epoxy polyester powder coating is suitable for steel and aluminum surfaces and is available as glossy (90), semi-gloss (75) and matt (30). The full-gloss (95) INFRALIT PE 8435-10 polyester powder clear coat provides a hygienic finish to surfaces with an ordinary powder coat primer. Besides their hygienic properties, the powder coating and clear coat have top-of-the-class wear and corrosion resistance, making them suitable for very demanding applications.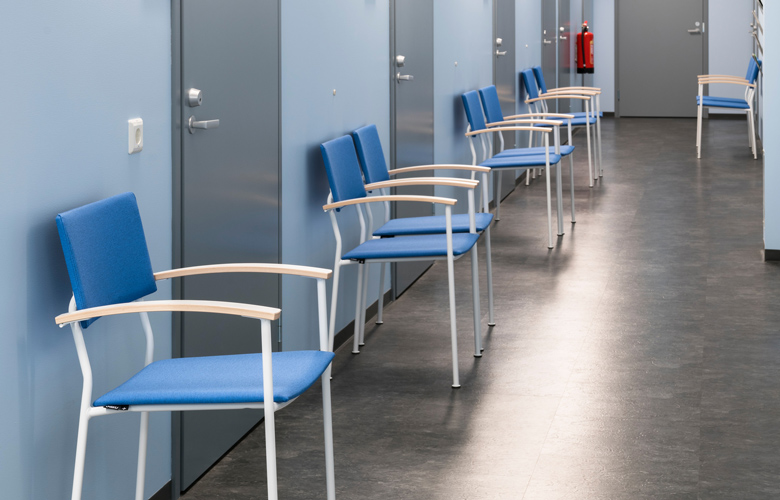 The blue walls at the Occupational Health Care Center Apila are painted with hygienic TIMANTTI CLEAN special acrylate paint. Abloy Active door handles and Isku's chairs with painted legs are painted with hygienic INFRALIT EP/PE 8235 powder coating.
Our hygiene management products are available in an almost infinite variety of colors, so public spaces can be designed as colorful, inspirational, and hygienic.
For more information about our hygiene management products, feel free to contact us! We will be happy to help you choose the right paint and coating for your application.
Kontakt oss
Vil du ha mer informasjon, kan du kontakte vårt ordrekontor:
+ 47 31 29 49 00
Photographs by Abloy, Isku Interior and Korpinen.