Deciding factors are product performance and appearance
For the products of ELHO, a Finnish manufacturer of work machines and machines for agricultural contractors, the high solids, 2-component TEKNODUR COMBI 3430 polyurethane paint is the best painting solution. Staying competitive requires keeping up-to-date with product development trends.
Oy Elho Ab is known worldwide as a manufacturer of high-quality work machines and machines for agricultural contracts. Established in 1968, this Finnish family-owned company exports most of its products.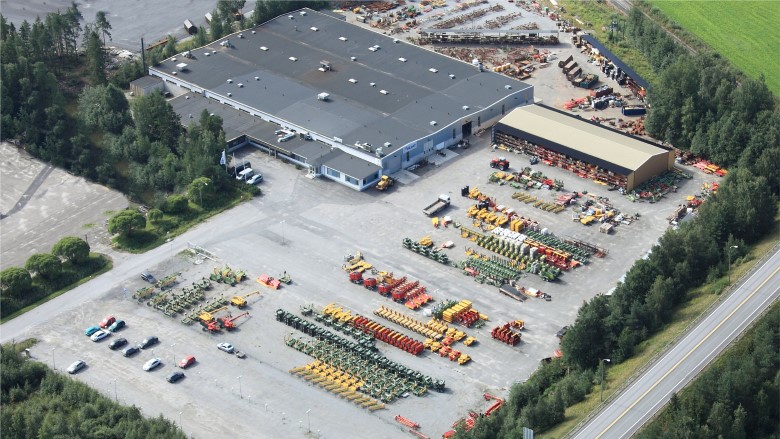 Nearly all of the 30 countries to which ELHO exports also have a Teknos subsidiary, representative office, or retailer. The local presence of paint suppliers is deemed important by ELHO.
The introduction of a new product takes time. Testing of the new paint system commenced about a year ago, and Teknos paints are now used on all products manufactured by ELHO. The deciding factors were the paint's UV resistance, ease of application, and fast production throughput time.
"Price also has an influence, but this is not the only issue. Important factors include the paint supplier's general reliability and provision of technical support, and product performance and appearance. We are very happy with our decision", says Stig-Göran Forsman, Managing Director, Oy Elho Ab.
Water-borne prefabrication primer and high solids polyurethane paint
The products manufactured by ELHO are painted with adhesion primer using the 1-component, water-borne KORRO AQUA 2741 prefabrication primer. KORRO AQUA 2741 can be topcoated with various 1-component or 2-component paints, such as water-borne acrylate, epoxy and polyurethane paints, solvent-based epoxy and polyurethane paints, and xylene-based alkyd paints.
ELHO uses TEKNODUR COMBI 3430, a high solids, anticorrosive pigmented polyurethane paint, which is suitable for use as a top coat in polyurethane paint systems. It is also excellent for one-coat painting of steel, zinc and aluminium surfaces. TEKNODUR COMBI 3430 forms a paint film that is highly resistant to mechanical abrasion and weather.
Hay is always in demand
Despite the impact of the EU agricultural policy and the world market price of milk on agricultural industry investments, new products are in constant demand.
"Our industry often behaves contrary to the general economic situation. Food and hay are needed every single day. We need to continuously develop new products and push ahead with our work", Forsman concludes.
For further information: www.elho.fi